Aurora Seiki

Aurora Seiki is located in the heart of Taiwan's heavy industry Taichung, providing advanced metalworking solutions and comprehensive services  for production machining.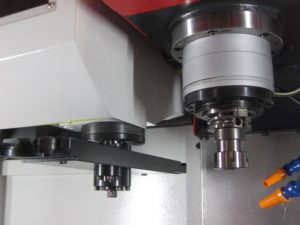 Aurora Seiki designs, manufactures, sells and supports CNC machine tools including Horizontal Machining Centers, Vertical Machining Centers, and CNC Turning Centers.
Aurora Seiki continues to pursue perfection and insists on following a healthy management philosophy in manufacturing machine tools. With their leading R&D team, they have created a division in developing and manufacturing machining centers known as Aurora Seiki Machinery.
Aurora Seiki believes in combining corporate resources and focusing on machine tools to provide a total solution to our global partners and valued customers with exceptional technology and quality.
Available Machine Models

VMC – F-23, F-30, F-32, F-40, F-45, F-53

CNC Lathe – FT-100, FT-200, FT-300
F-series Vertical Machining Center
Exceptional Rigidity – Highly Rigid Structural Frame Design
Highly Productive – High Performing, Powerful Machining Center
Decidedly Efficient – FANUC Advanced CNC Controllers
Remarkably Cost Effective – Safe & Convenient
F-23F-30F-40F-53
F-23 Vertical Machining Center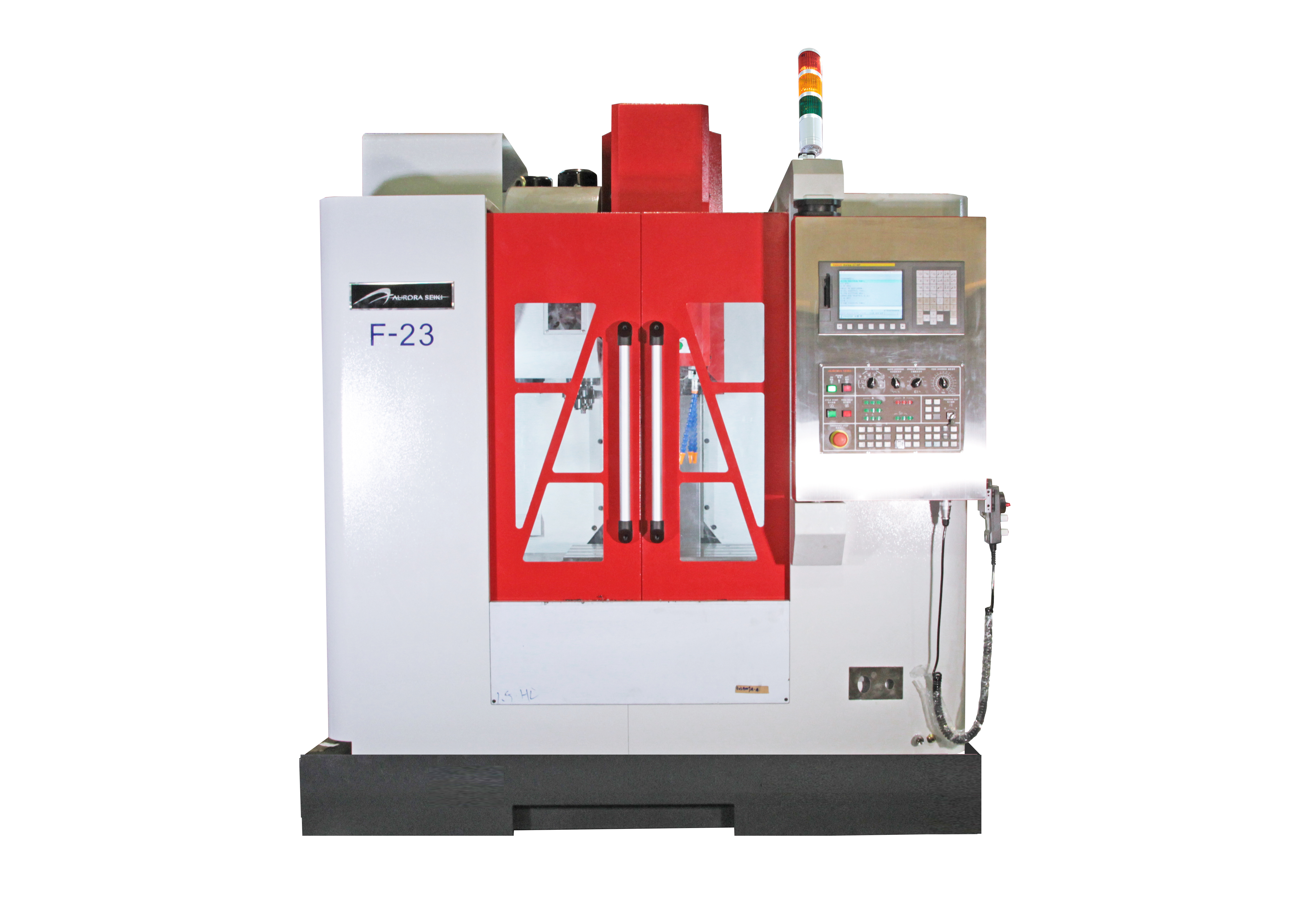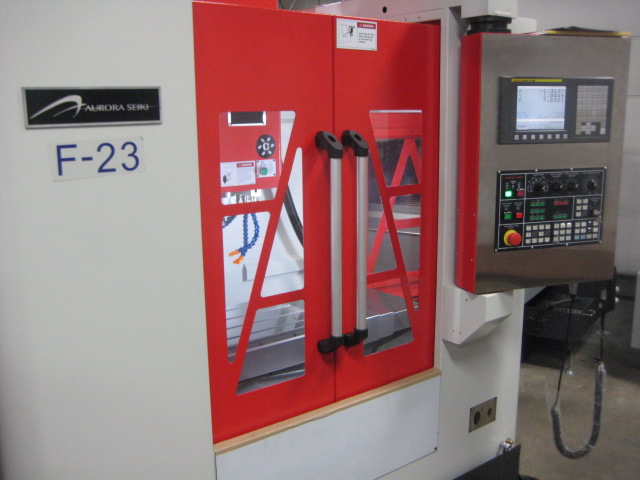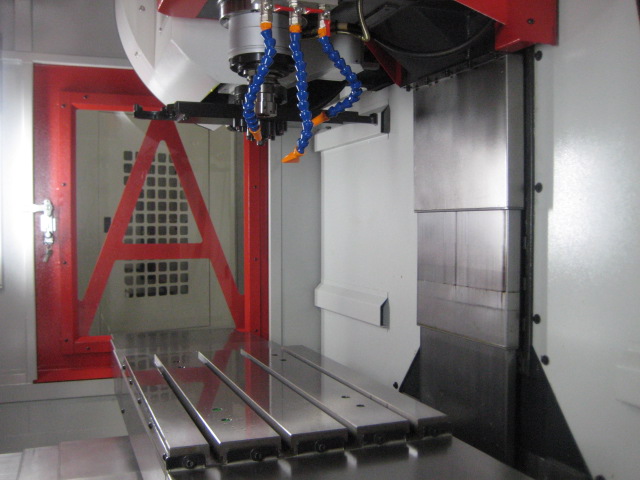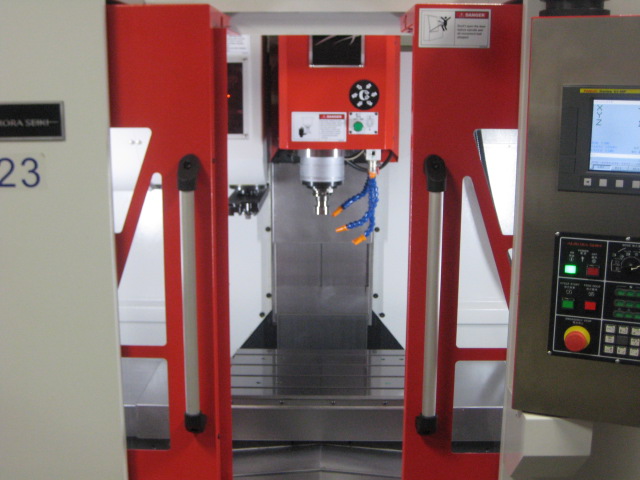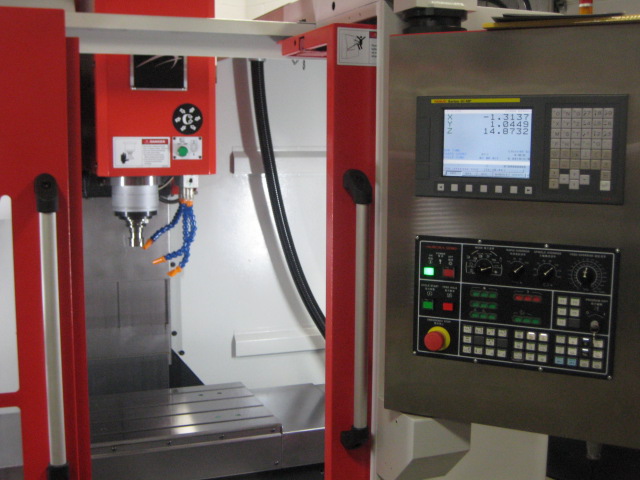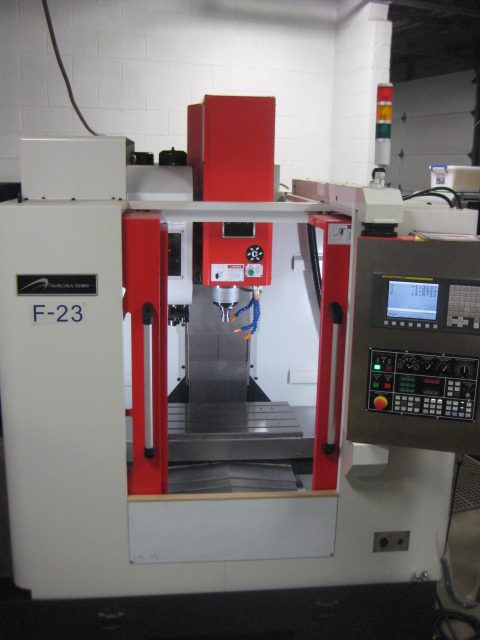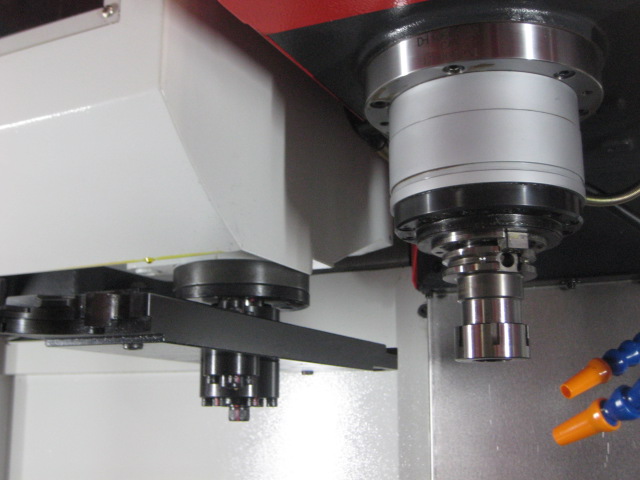 Standard Accessories:
Absolute Position Encoders
Fanuc OiMF Control
Ethernet, USB, RS232, PCMCIA card slot
Coolant Through Spindle Prep
4th Axis Prep
Rigid Tapping
8 Spare M Code Functions
Fully Enclosed Splash Guard
Dust Proof Electrical Cabinet
Heat Exchanger on Electrical Cabinet
Chip Auger/Conveyor with Bucket
Manual Pulse Generator
Side Flushing Facility – Water Gun, Coolant Flushing Gun
Spindle Side Coolant with Nozzle
Leveling Feet and Pads
Pretensioned Ballscrew
Automatic Power Off
Spindle Air Sealing
Operation and Maintenance Manual
Closed Loop Spindle Chiller
8.4″ LCD Monitor
Automatic Lubrication System
3-Color Signal Light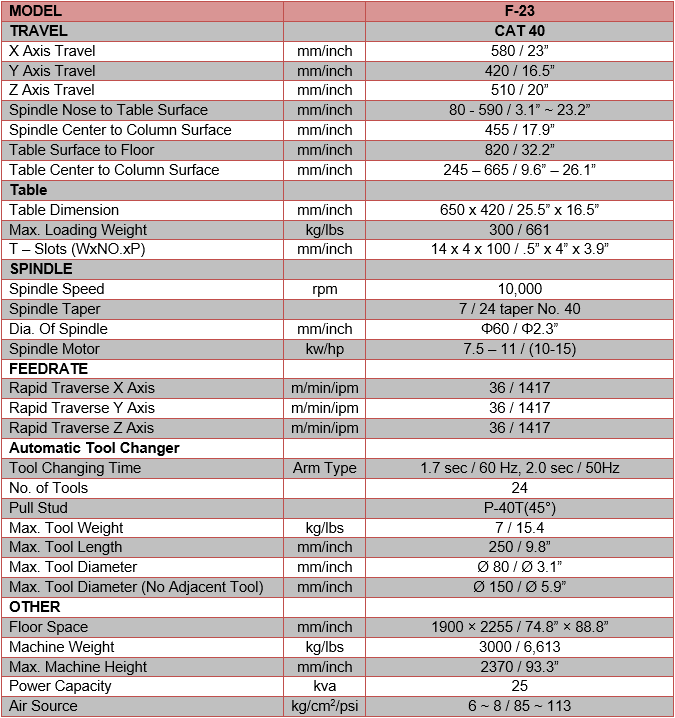 F-30 Vertical Machining Center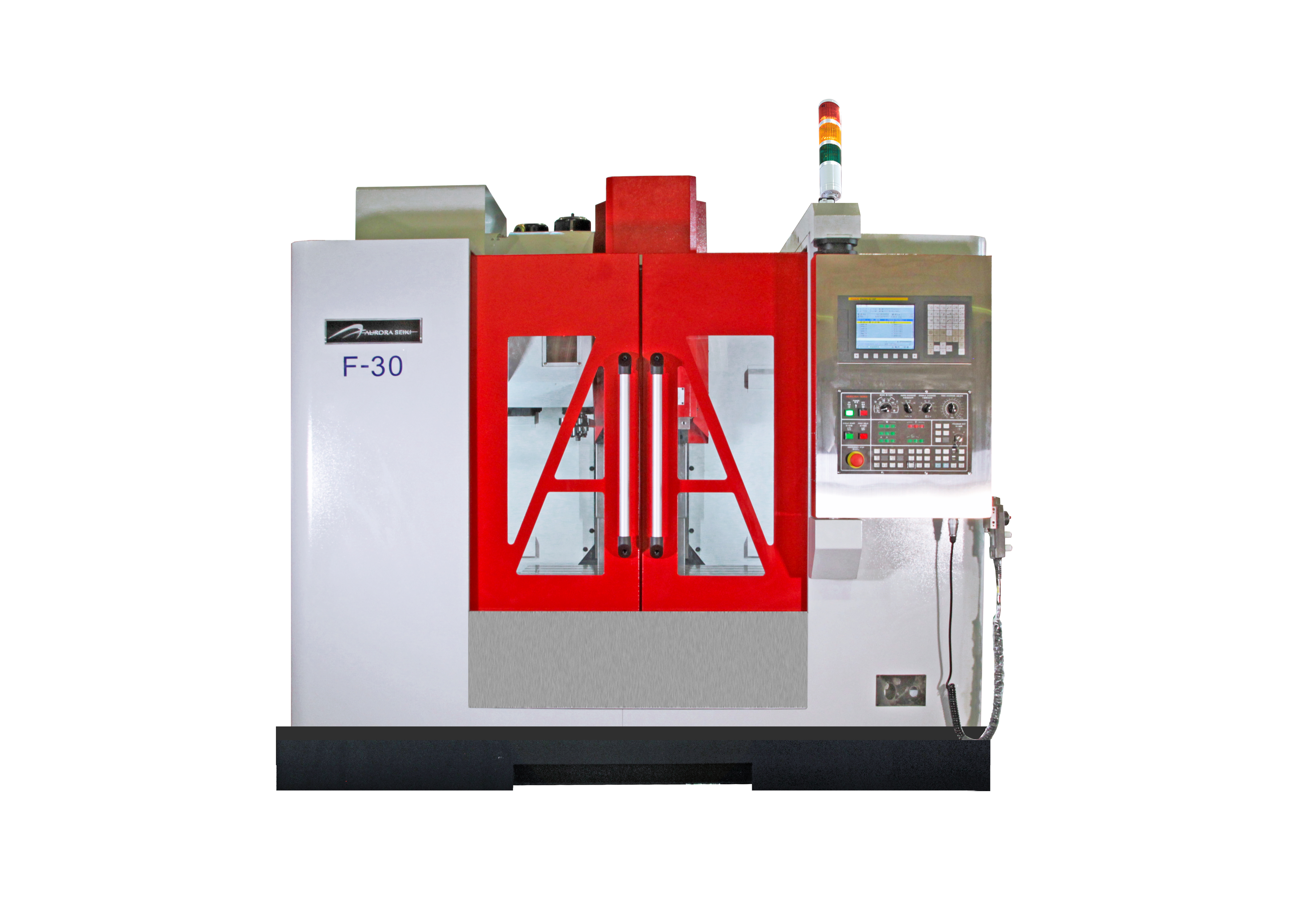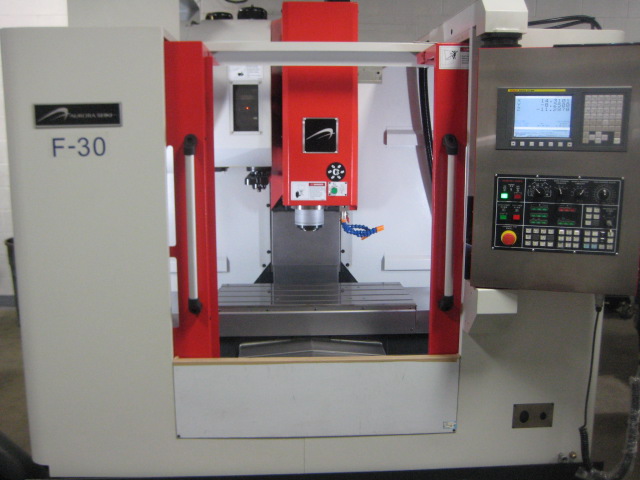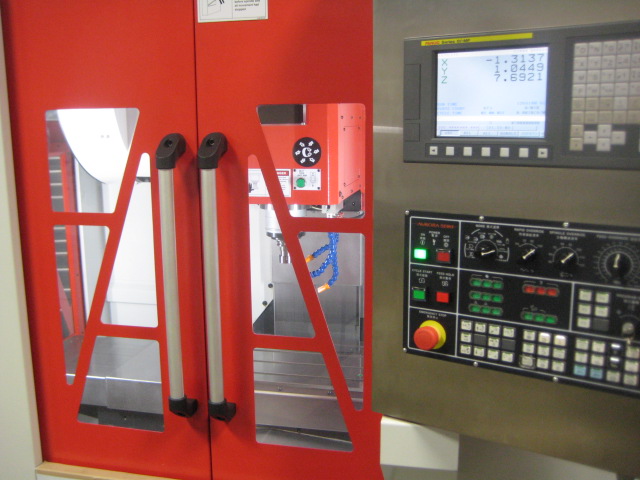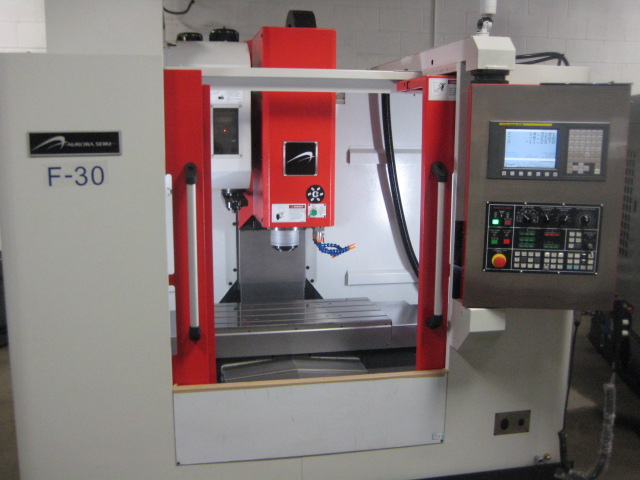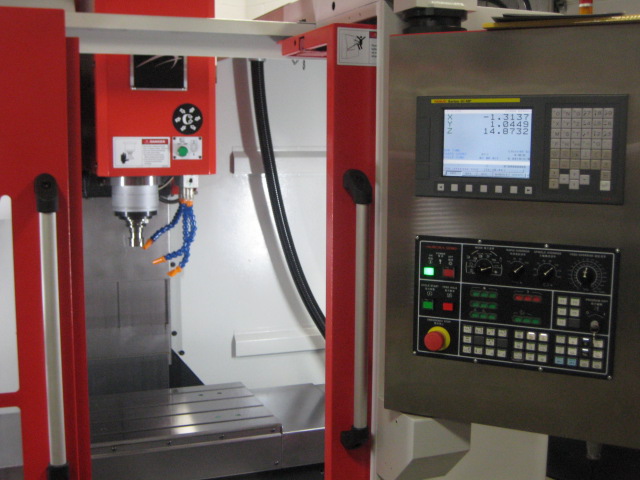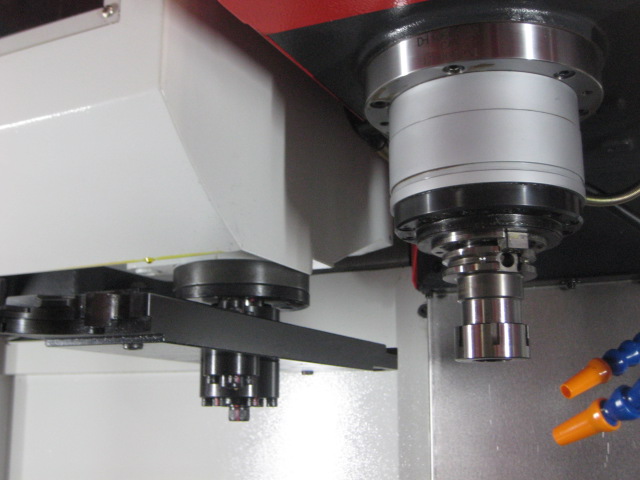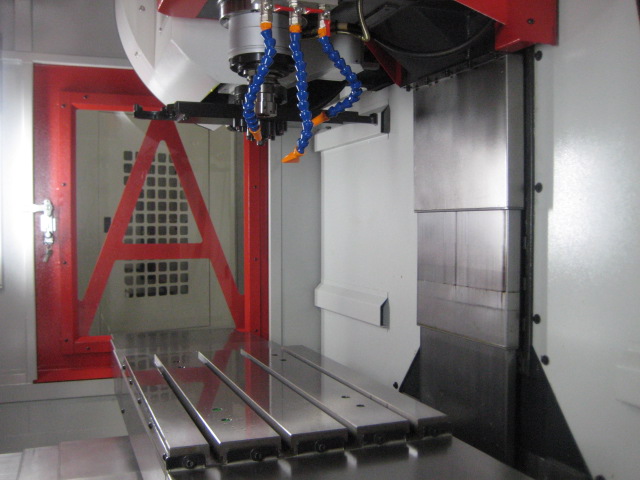 Standard Accessories:
Absolute Position Encoders
Fanuc OiMF Control
Ethernet, USB, RS232, PCMCIA card slot
Coolant Through Spindle Prep
4th Axis Prep
Rigid Tapping
8 Spare M Code Functions
Fully Enclosed Splash Guard
Dust Proof Electrical Cabinet
Heat Exchanger on Electrical Cabinet
Chip Auger/Conveyor with Bucket
Manual Pulse Generator
Side Flushing Facility – Water Gun, Coolant Flushing Gun
Spindle Side Coolant with Nozzle
Leveling Feet and Pads
Pretensioned Ballscrew
Automatic Power Off
Spindle Air Sealing
Operation and Maintenance Manual
Closed Loop Spindle Chiller
8.4″ LCD Monitor
Automatic Lubrication System
3-Color Signal Light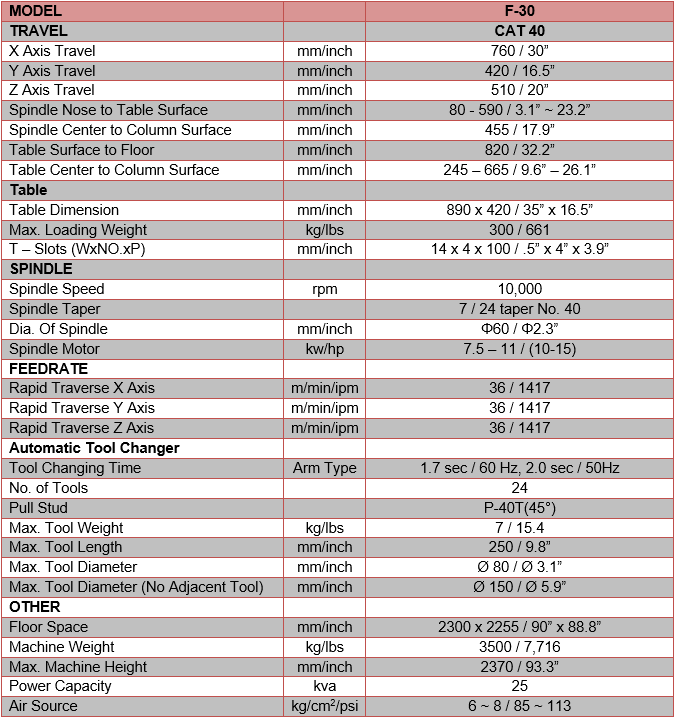 F-40 Vertical Machining Center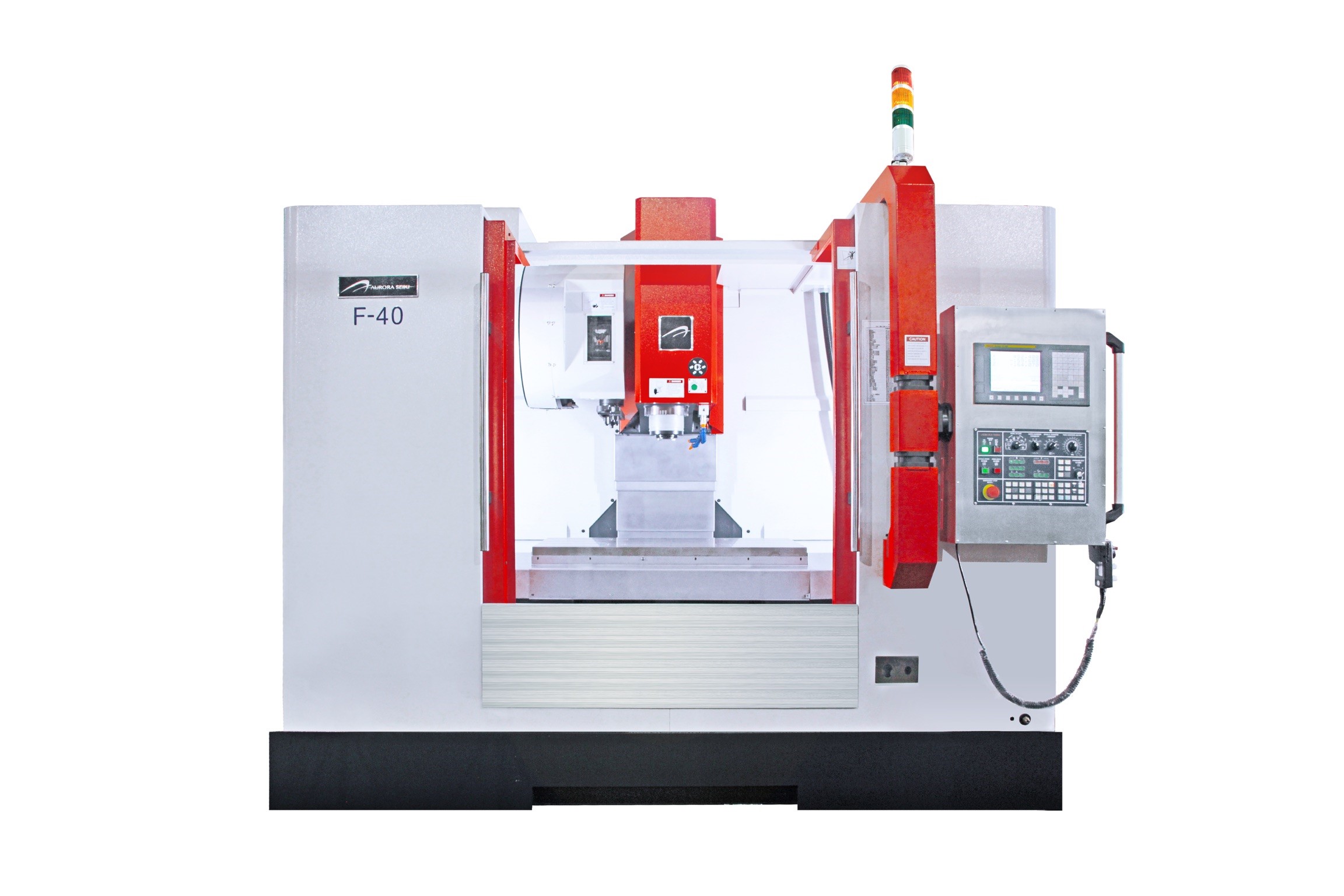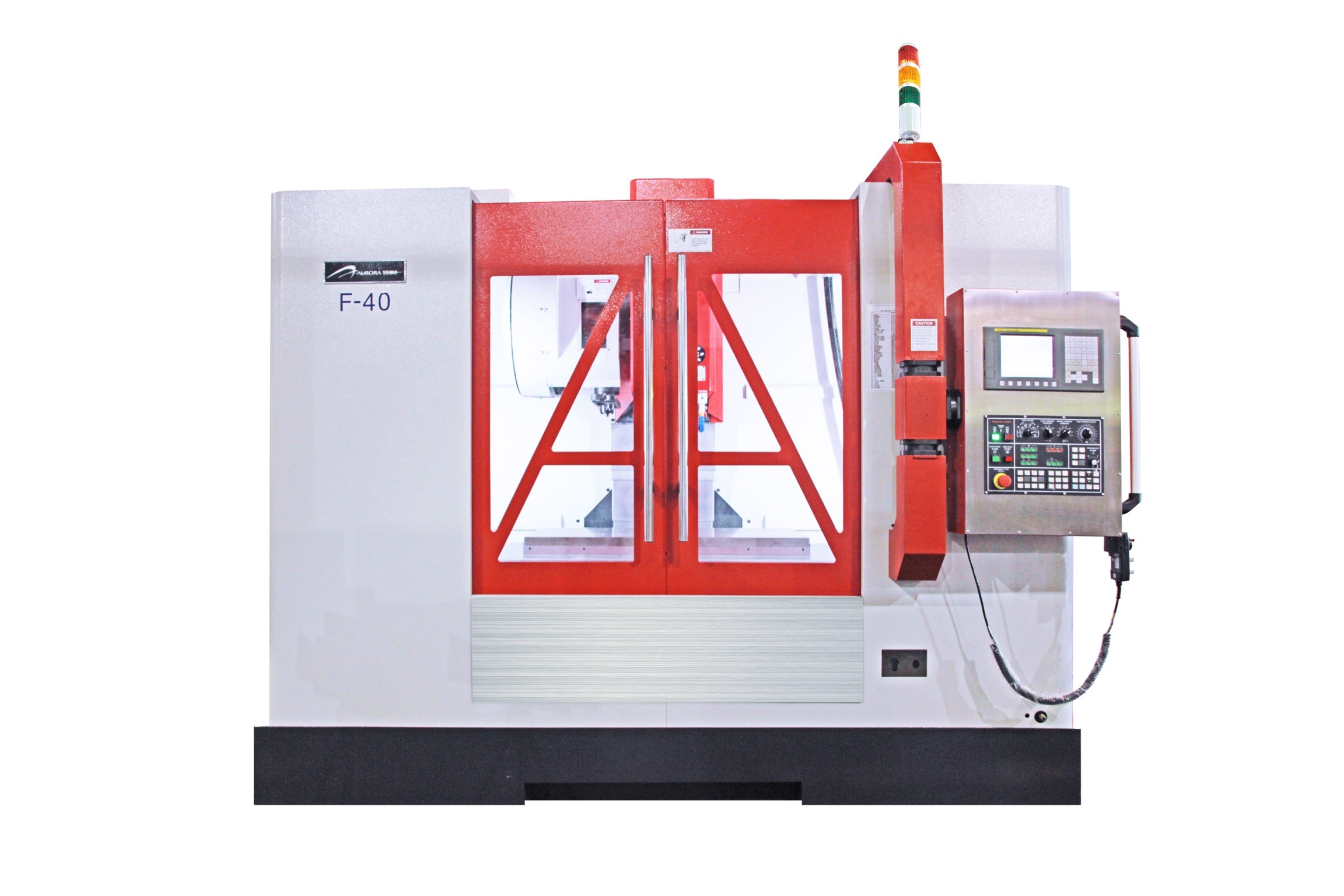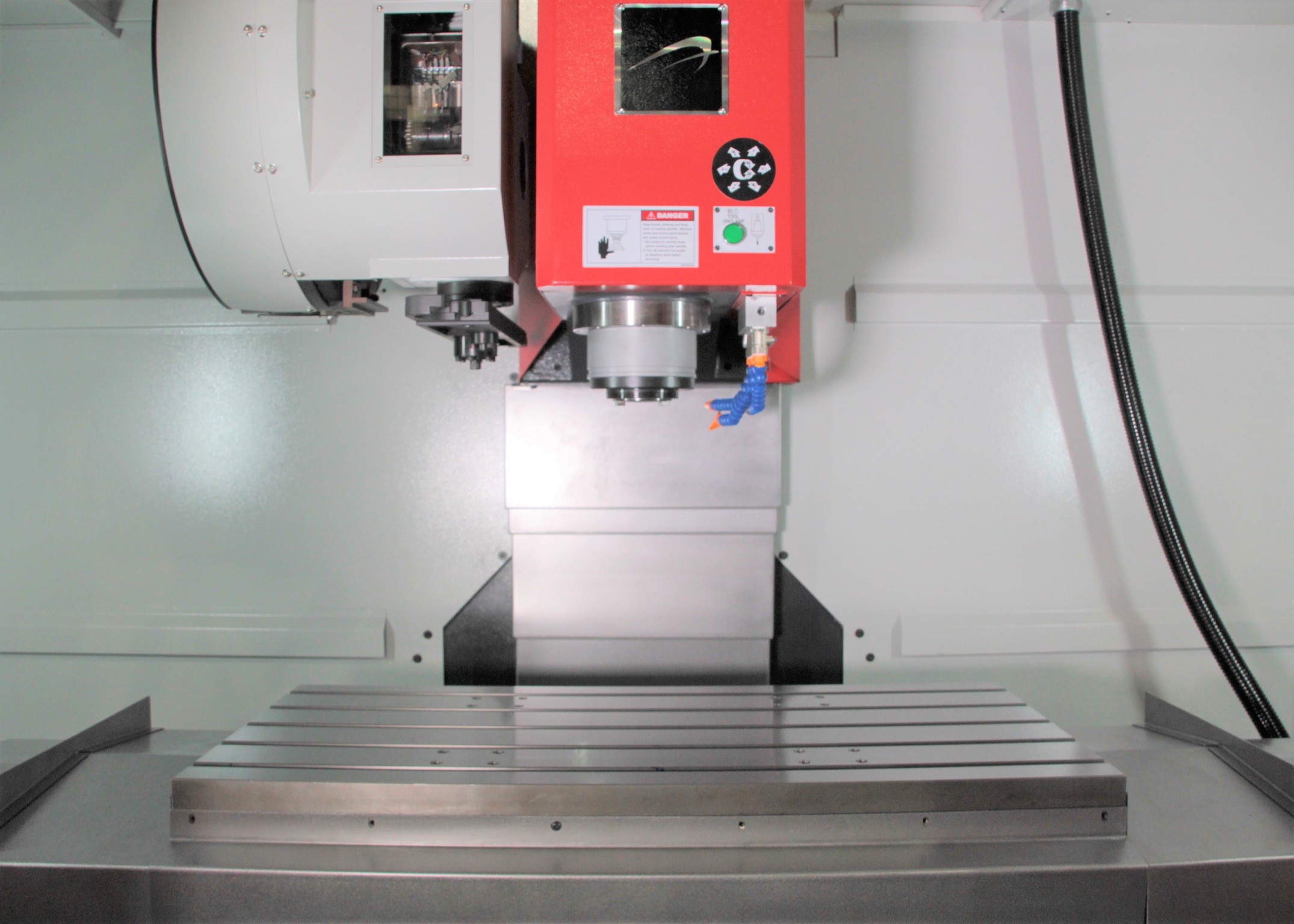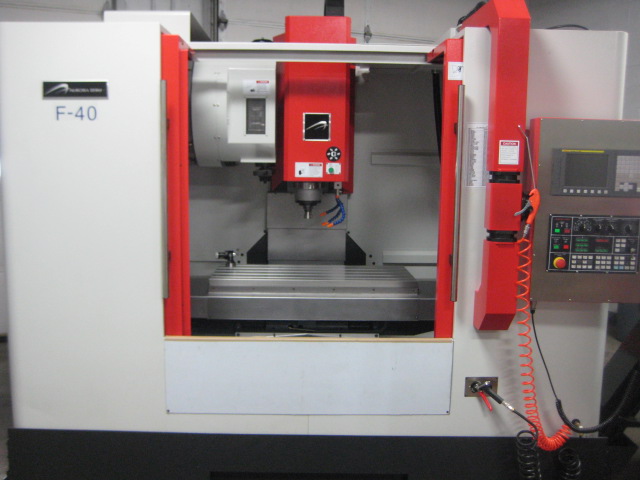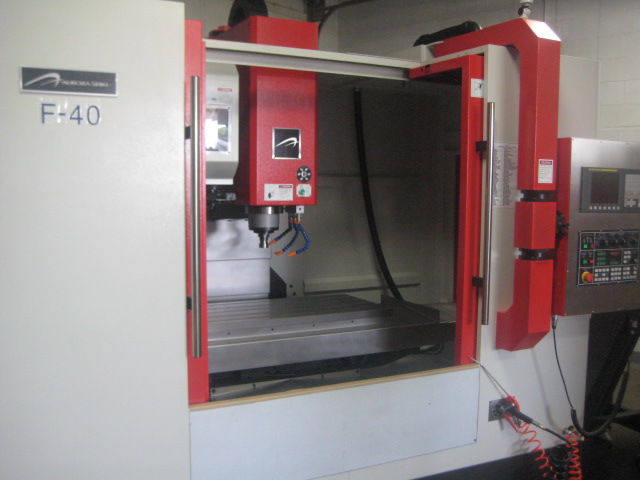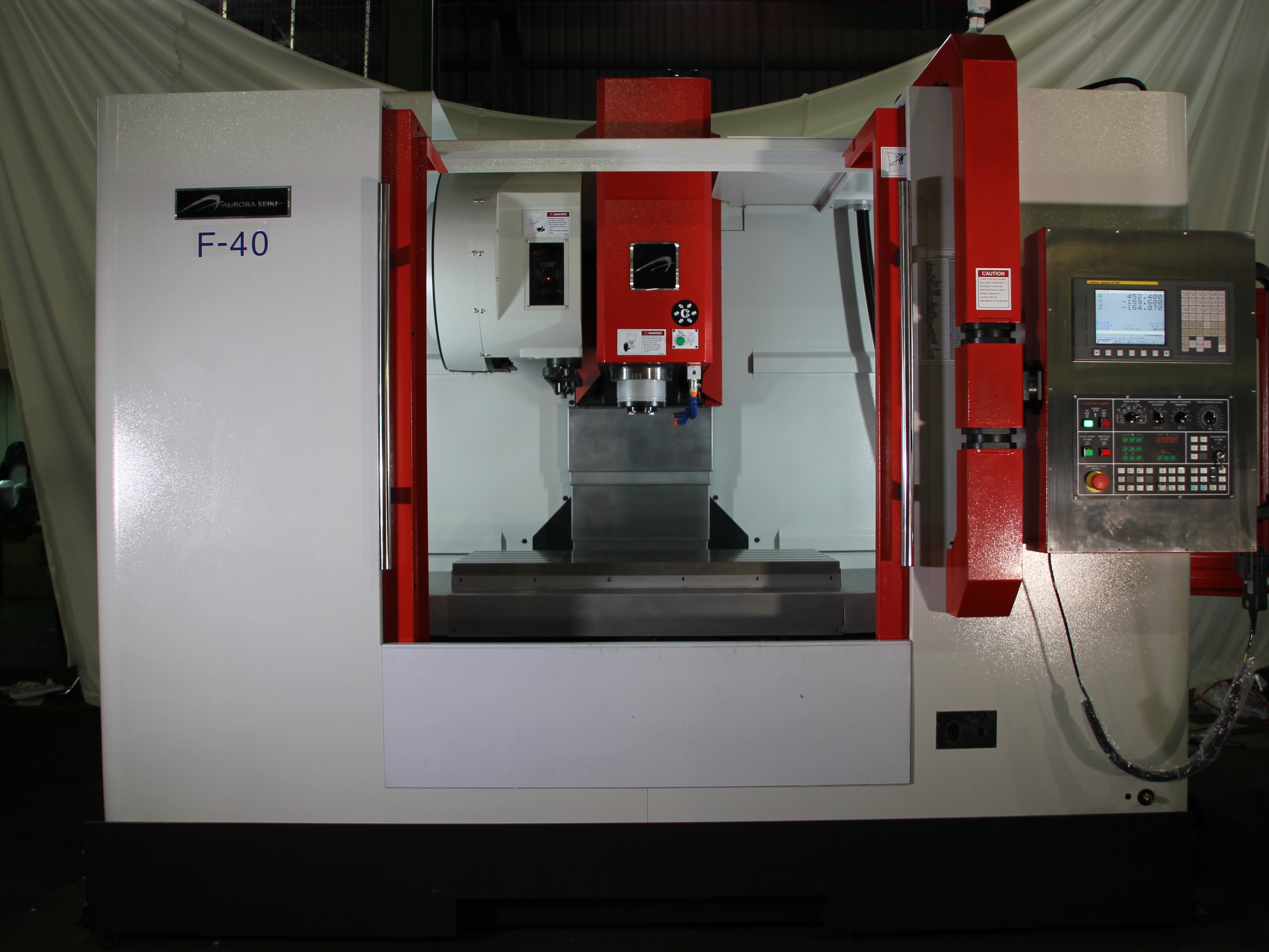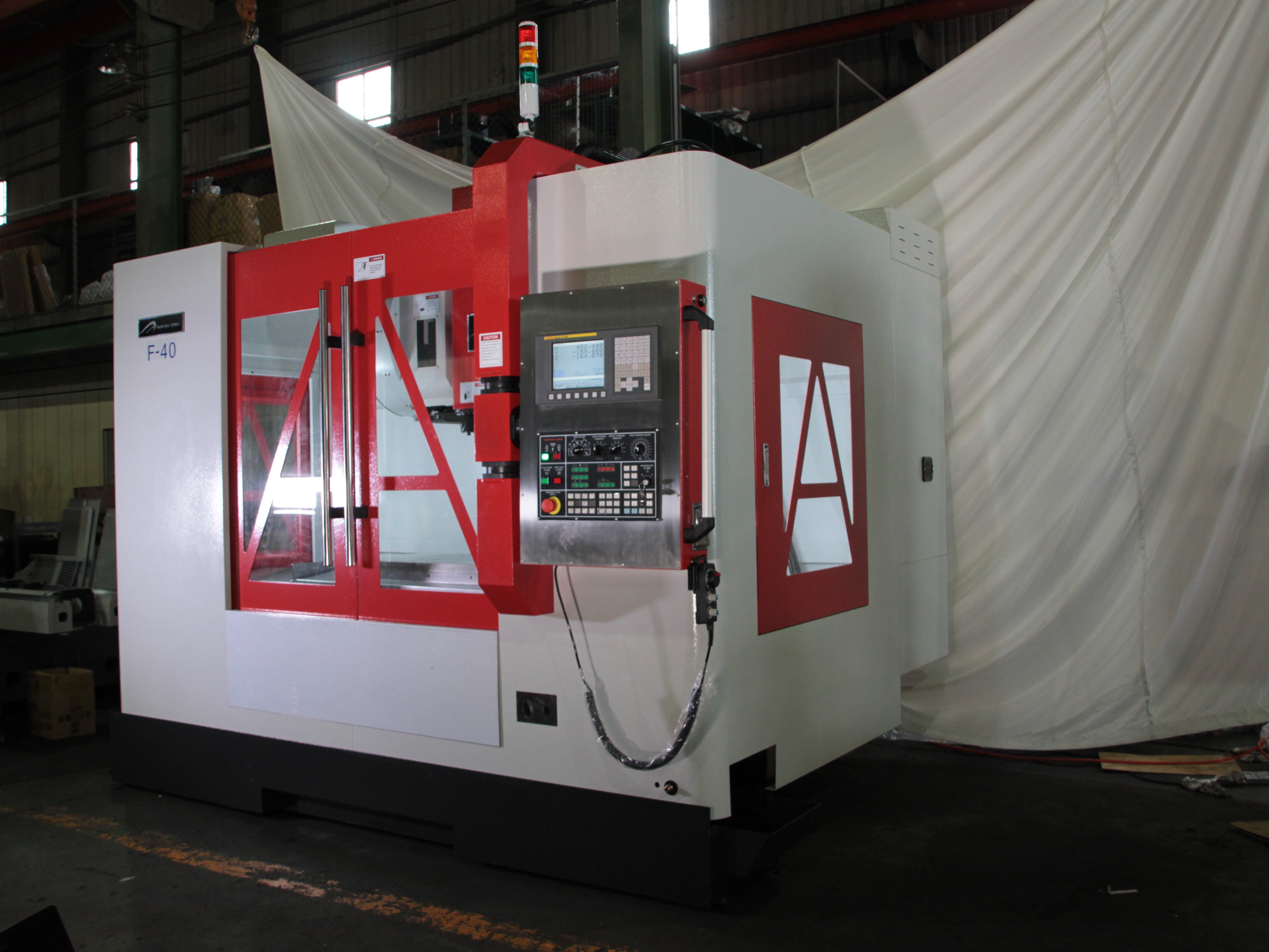 Standard Accessories:
Absolute Position Encoders
Fanuc OiMF Control
Ethernet, USB, RS232, PCMCIA card slot
Coolant Through Spindle Prep
4th Axis Prep
Rigid Tapping
8 Spare M Code Functions
Fully Enclosed Splash Guard
Dust Proof Electrical Cabinet
Heat Exchanger on Electrical Cabinet
Chip Auger/Conveyor with Bucket
Manual Pulse Generator
Side Flushing Facility – Water Gun, Coolant Flushing Gun
Spindle Side Coolant with Nozzle
Leveling Feet and Pads
Pretensioned Ballscrew
Automatic Power Off
Spindle Air Sealing
Operation and Maintenance Manual
Closed Loop Spindle Chiller
8.4″ LCD Monitor
Automatic Lubrication System
3-Color Signal Light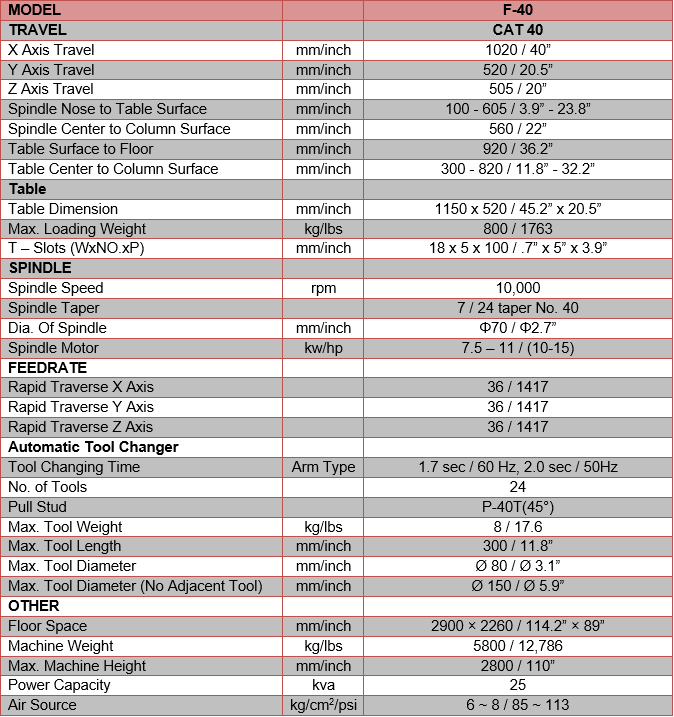 F-53 Vertical Machining Center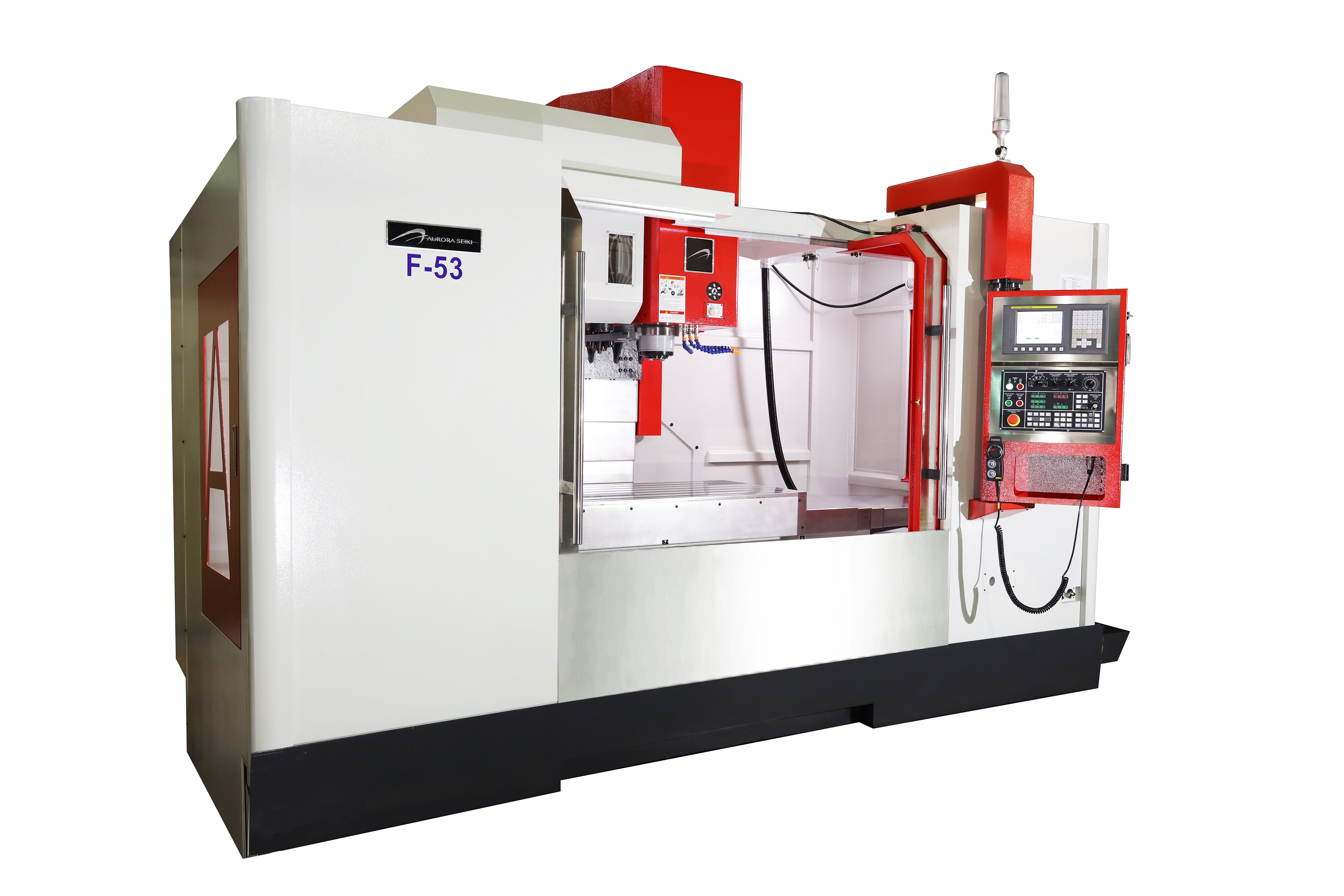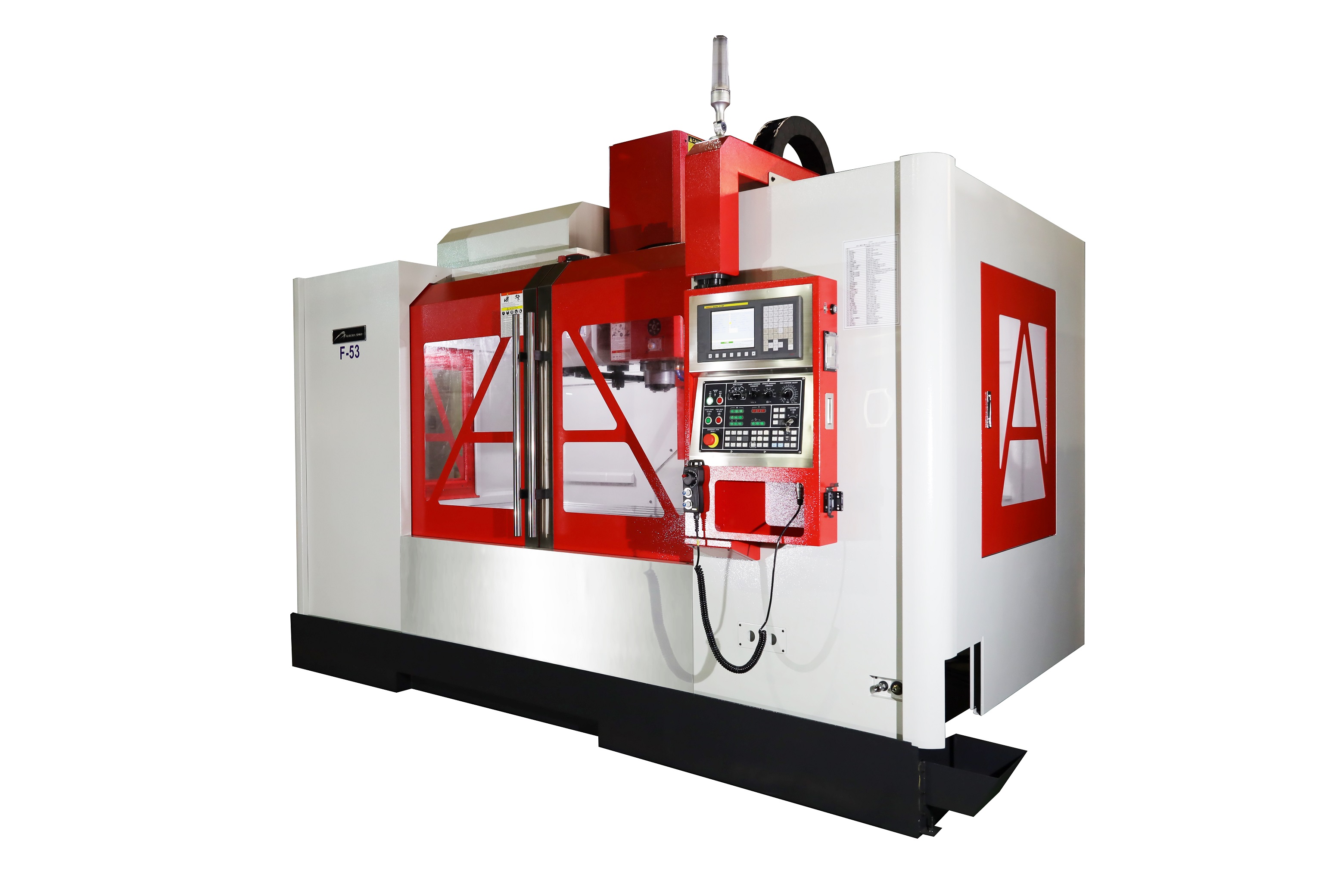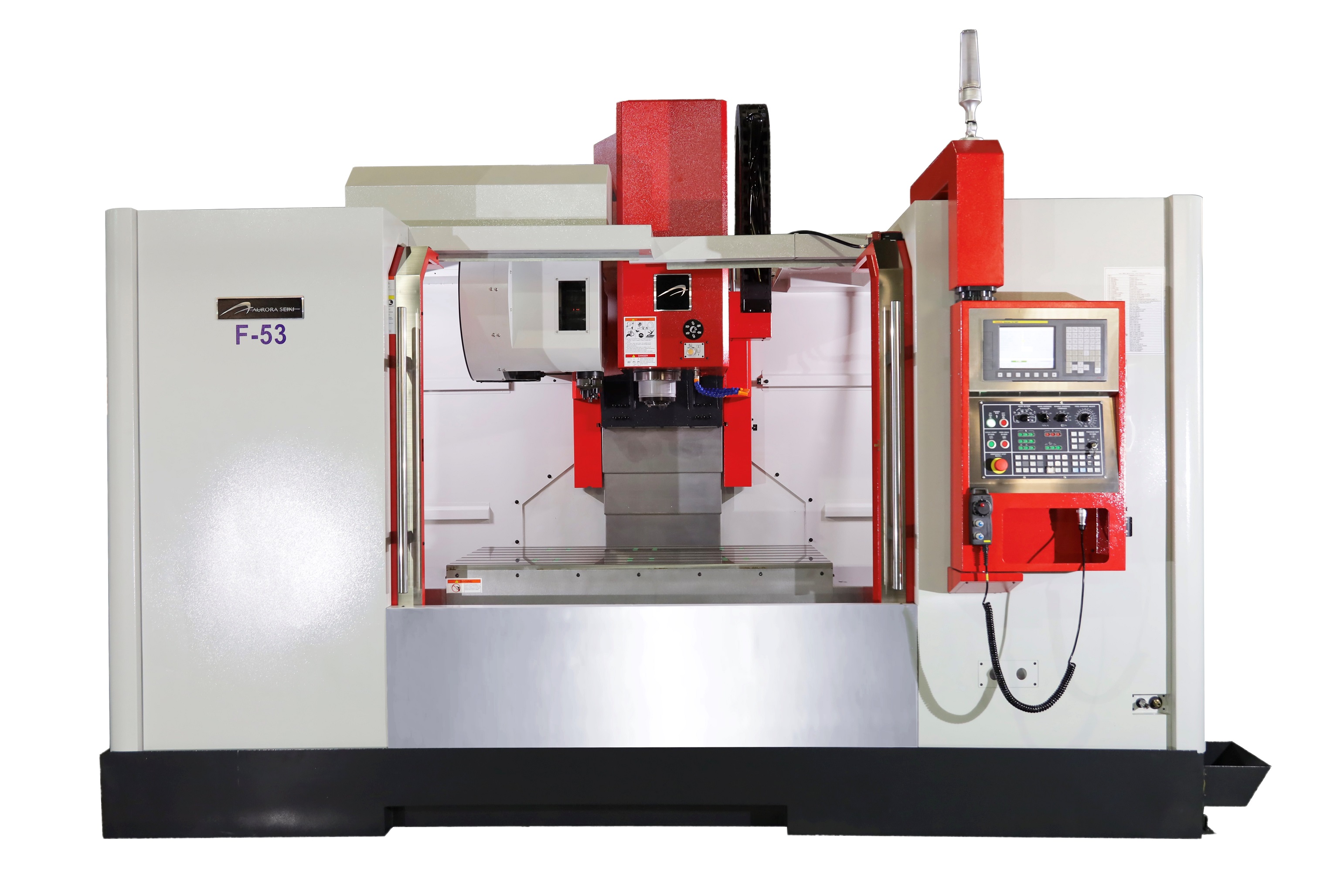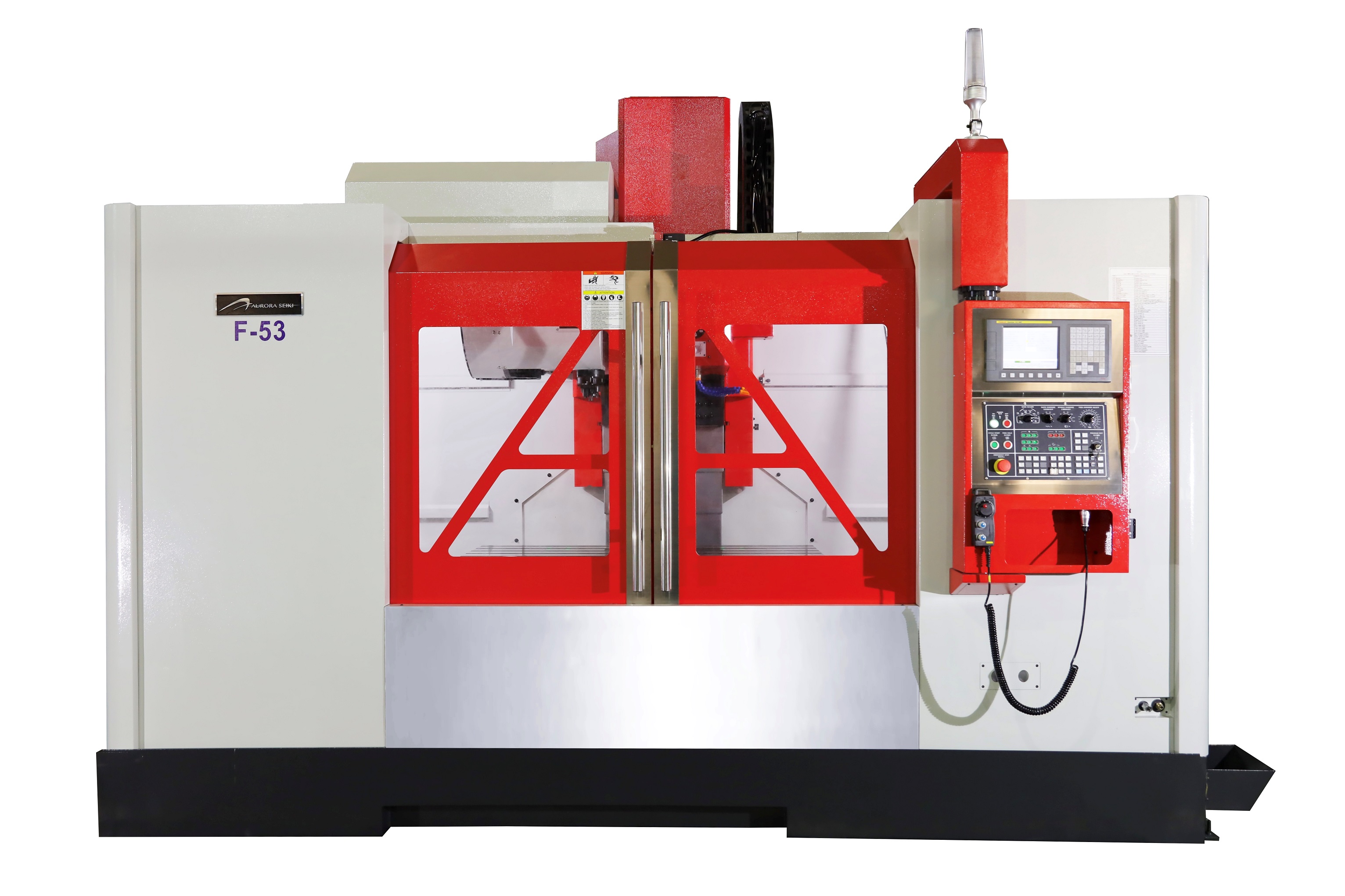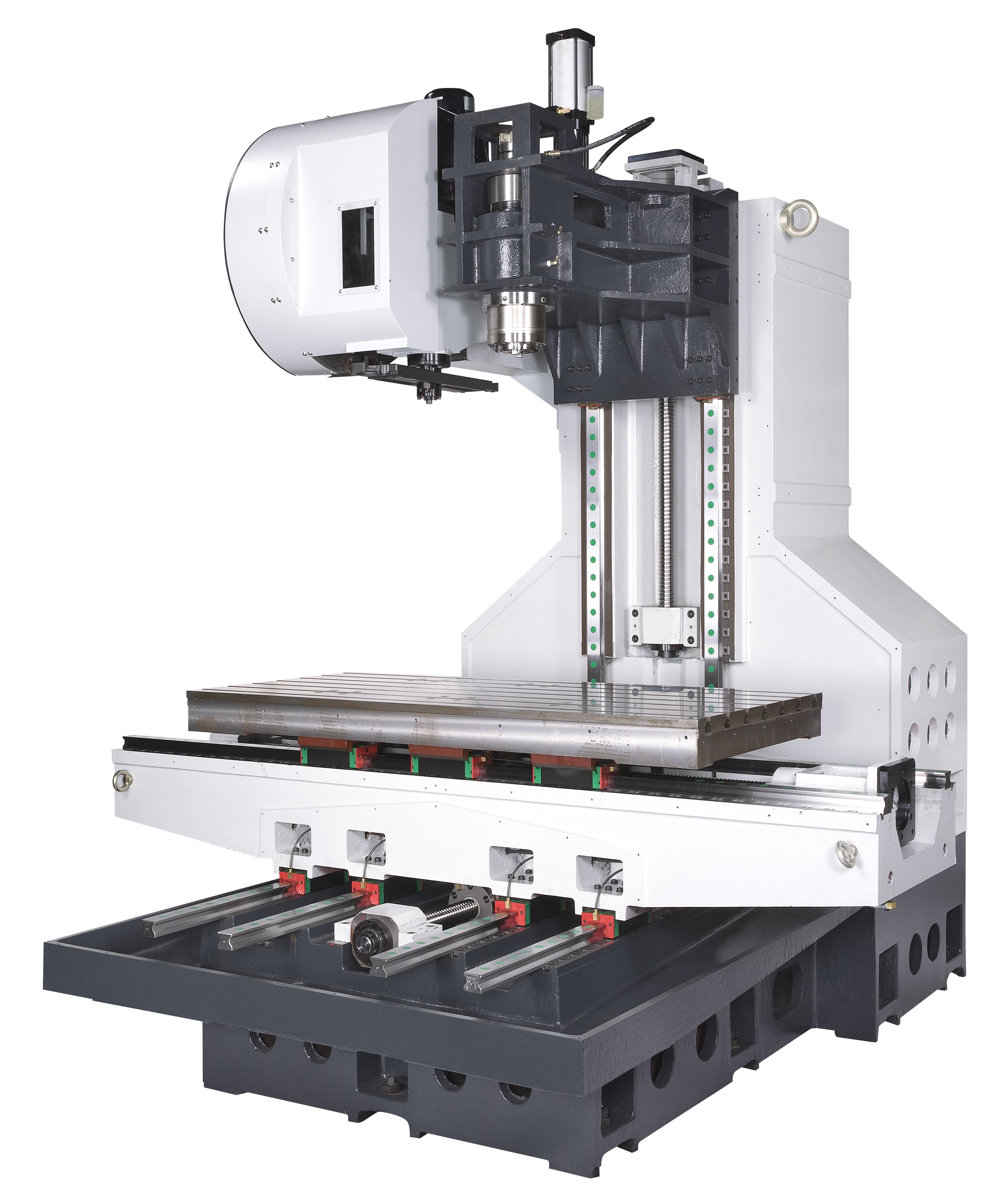 Standard Accessories:
Absolute Position Encoders
Fanuc OiMF Control
Ethernet, USB, RS232, PCMCIA card slot
Coolant Through Spindle Prep
4th Axis Prep
Rigid Tapping
8 Spare M Code Functions
Fully Enclosed Splash Guard
Dust Proof Electrical Cabinet
Heat Exchanger on Electrical Cabinet
Chip Auger/Conveyor with Bucket
Manual Pulse Generator
Side Flushing Facility – Water Gun, Coolant Flushing Gun
Spindle Side Coolant with Nozzle
Leveling Feet and Pads
Pretensioned Ballscrew
Automatic Power Off
Spindle Air Sealing
Operation and Maintenance Manual
Closed Loop Spindle Chiller
8.4″ LCD Monitor
Automatic Lubrication System
3-Color Signal Light
FT-series CNC Lathe
FT-100FT-200FT-300FT-300LFT-2500
FT-100 CNC Lathe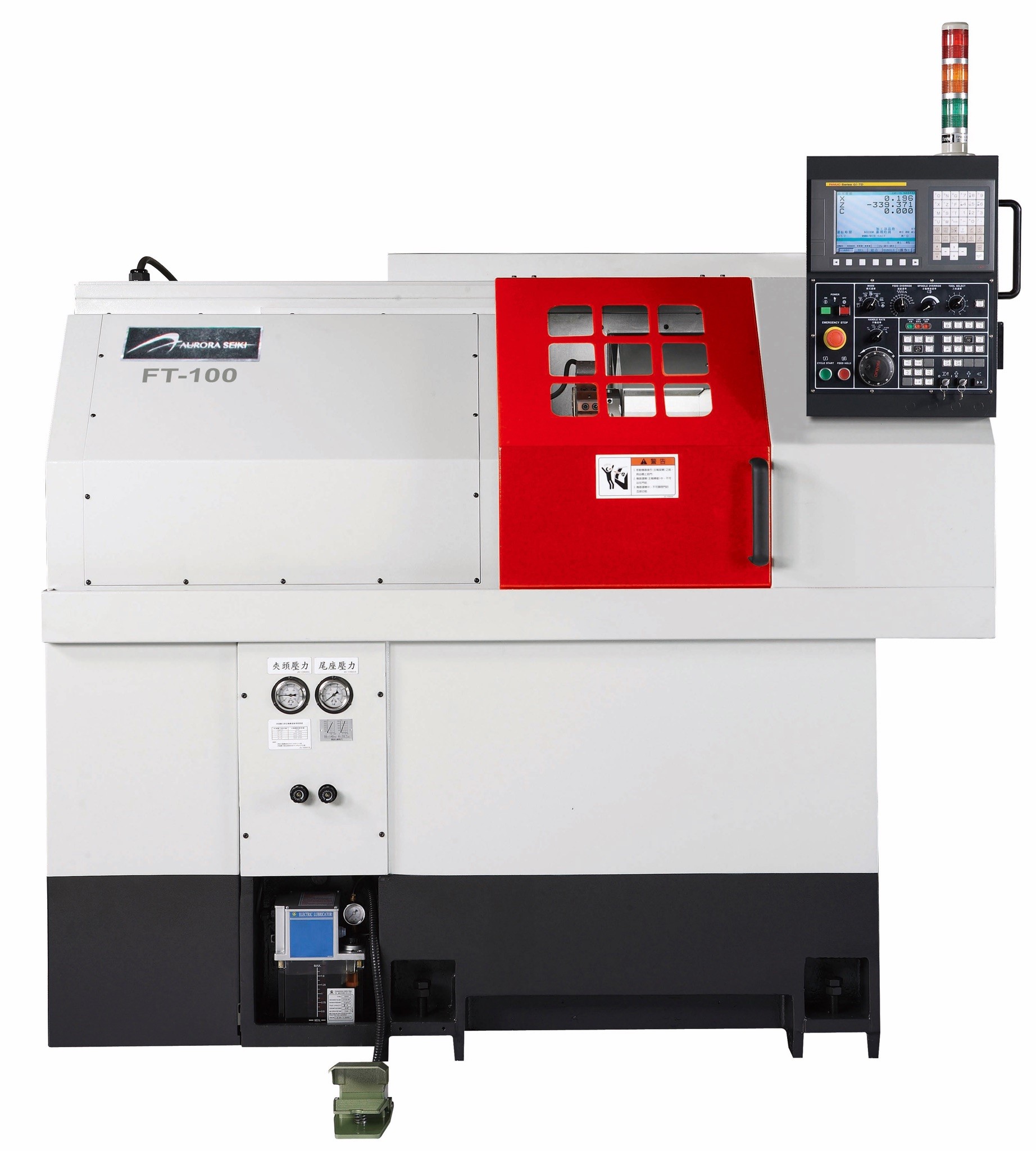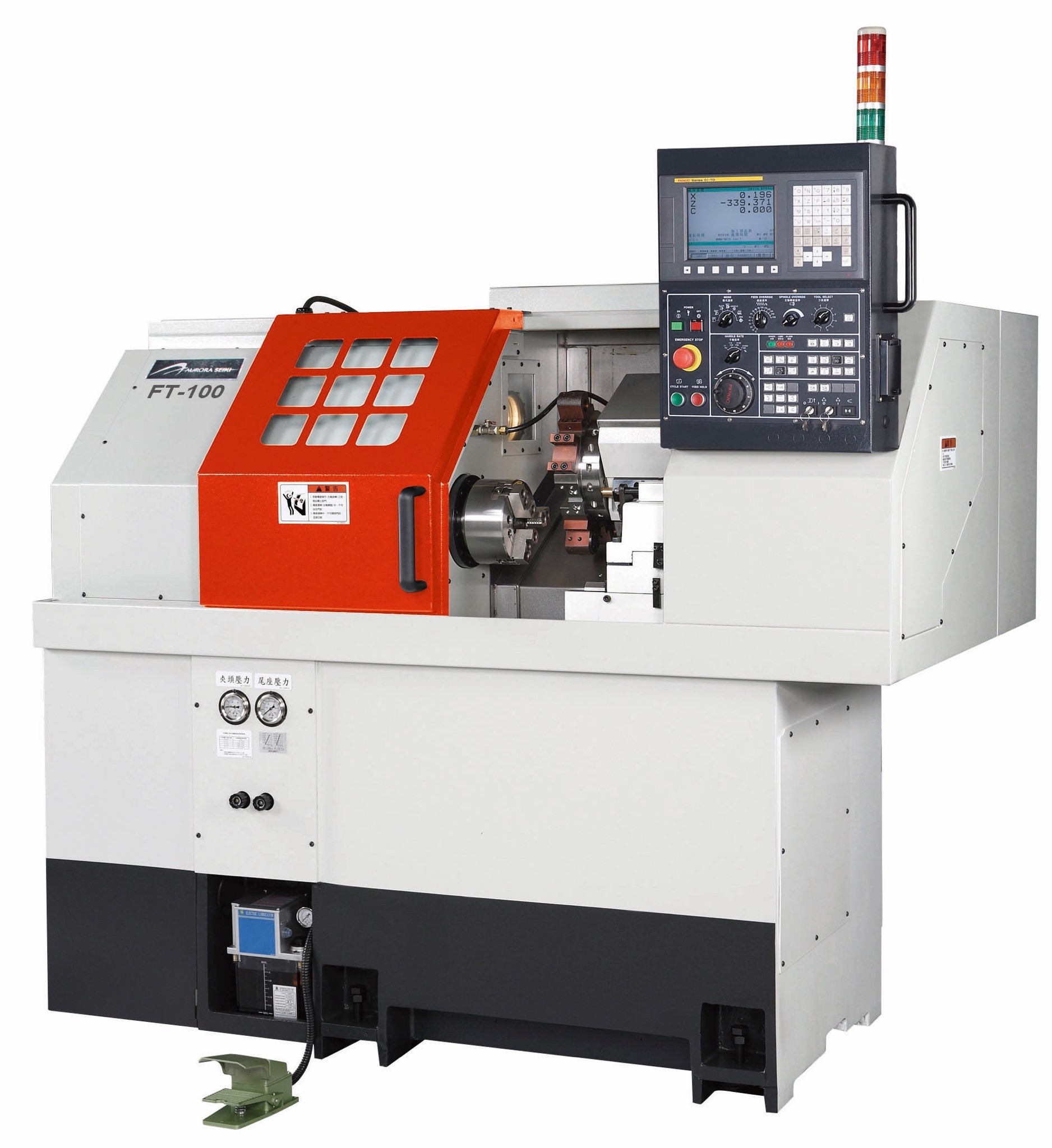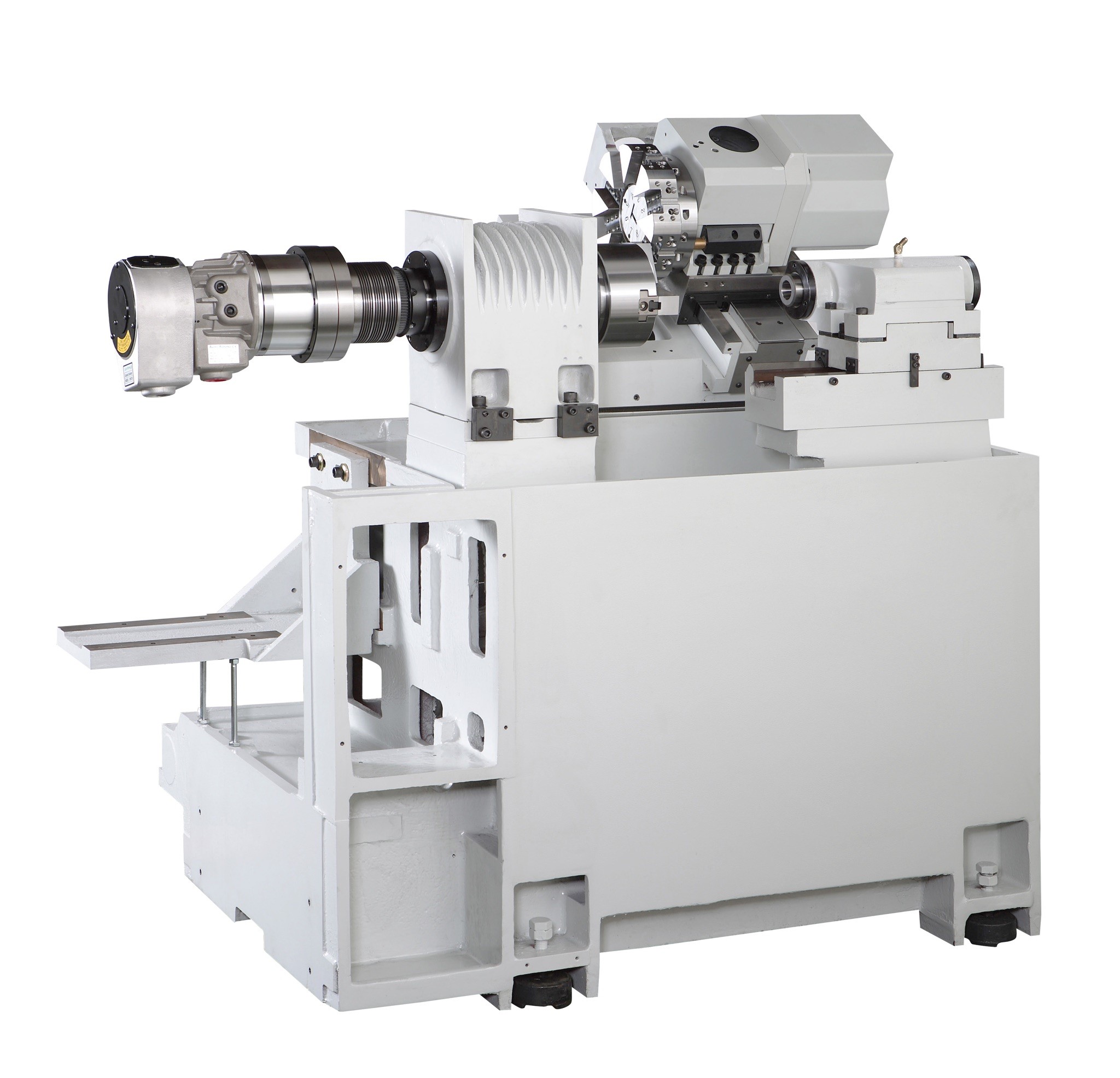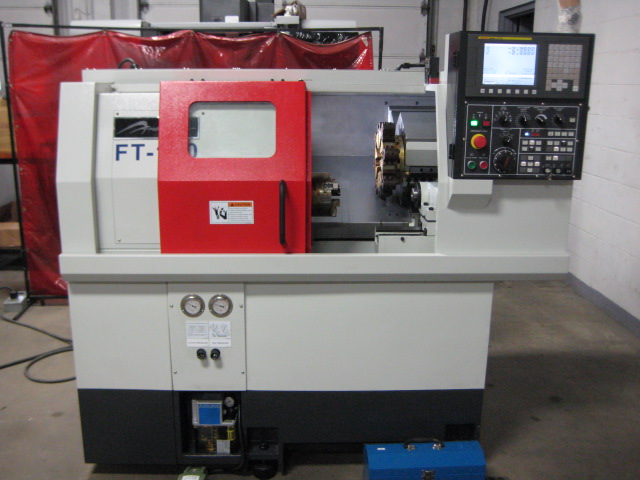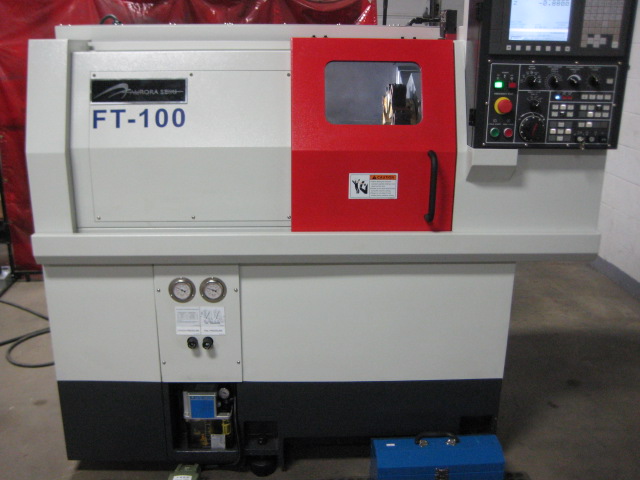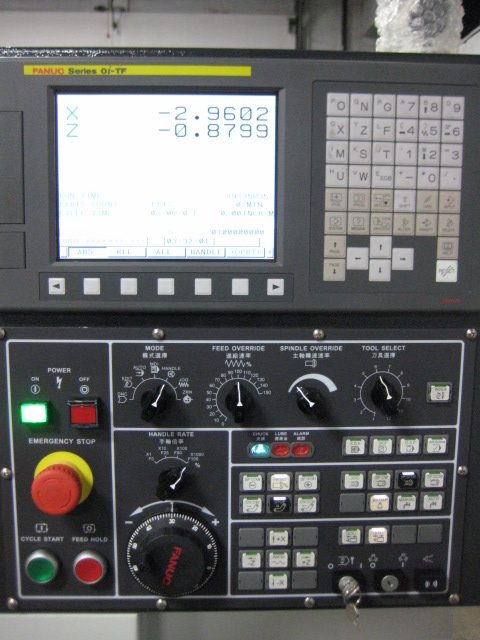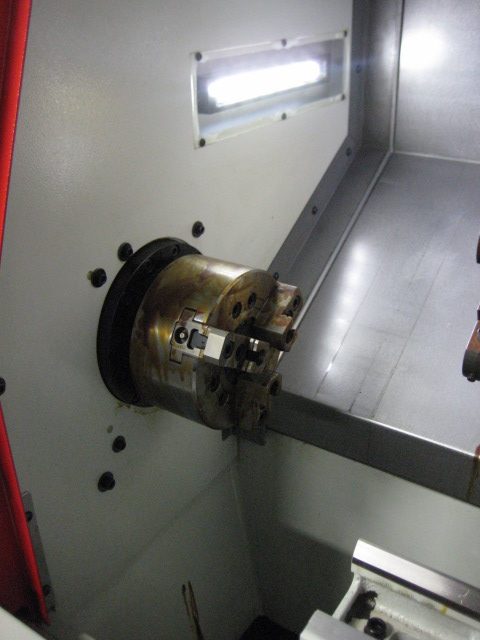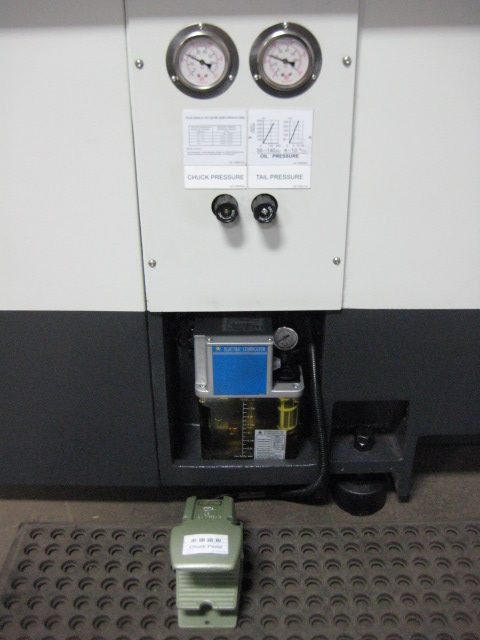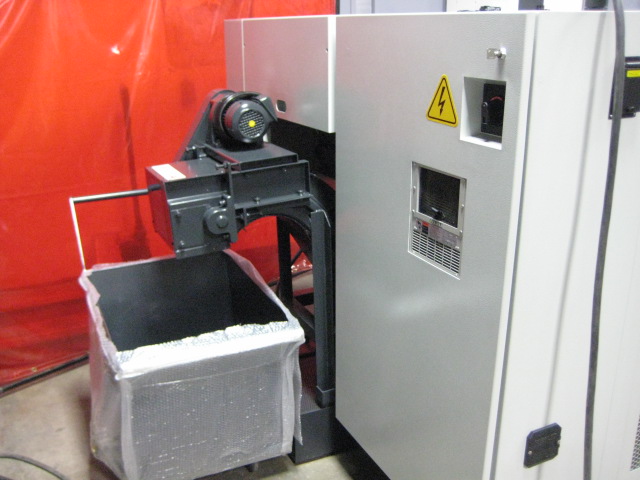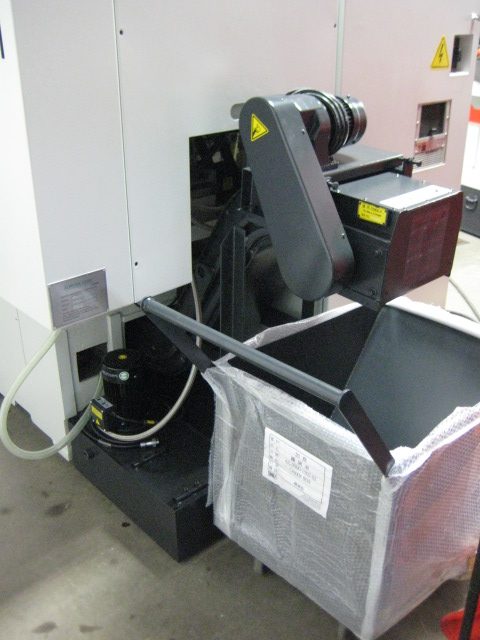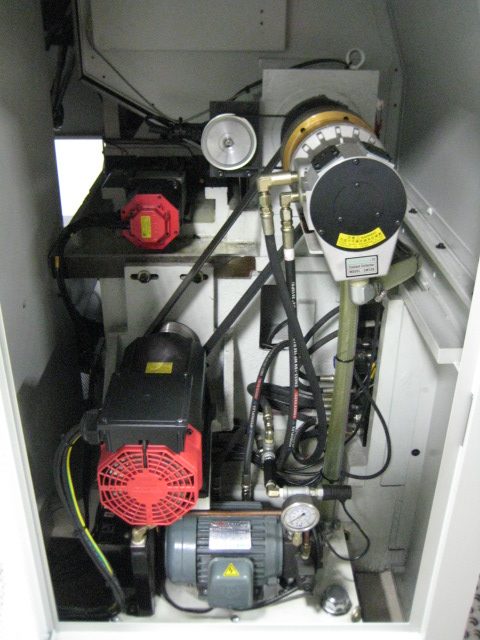 Standard Accessories:
6″ Diameter with thru hole power chuck
Spindle Bore: 53mm (2″). Draw Tube Bore: 42mm (1.7″)
Hard jaw (6″): 1 set / Soft jaws (6″): 3 sets
10 station turret

OD tool holder 2 (set)
ID tool holder 3 (set)
U-drill tool holder 2 (set)
Standard morse taper socket: MT3 x 1pc
ID sleeve ¼", 5/16", 3/8", ½", 5/8", 13/16"
U sleeve 1/2", 5/8", 13/16"

Rapid feedrate for X & Z axes: 24 m/min
Servo Turret
Automatic lubrication system
AC spindle motor for headstock: 0i-TF ß8i spindle motor 11kw cont. / 15kw 30 min.
AC servo motor: 0i-TF C8iB for X axis: 1.2kw: C8i for Z axis: 1.2kw (1.6HP)
Hydraulic system
Work light
Coolant tank system
Chip conveyor (with chip bucket)
Door interlock
Heat exchanger
Manual tailstock
3-color signal light
Automatic power off
Safety door
Full enclosed splash guard
One set of instruction manual
Tool box with tool kits
Ball screw pretention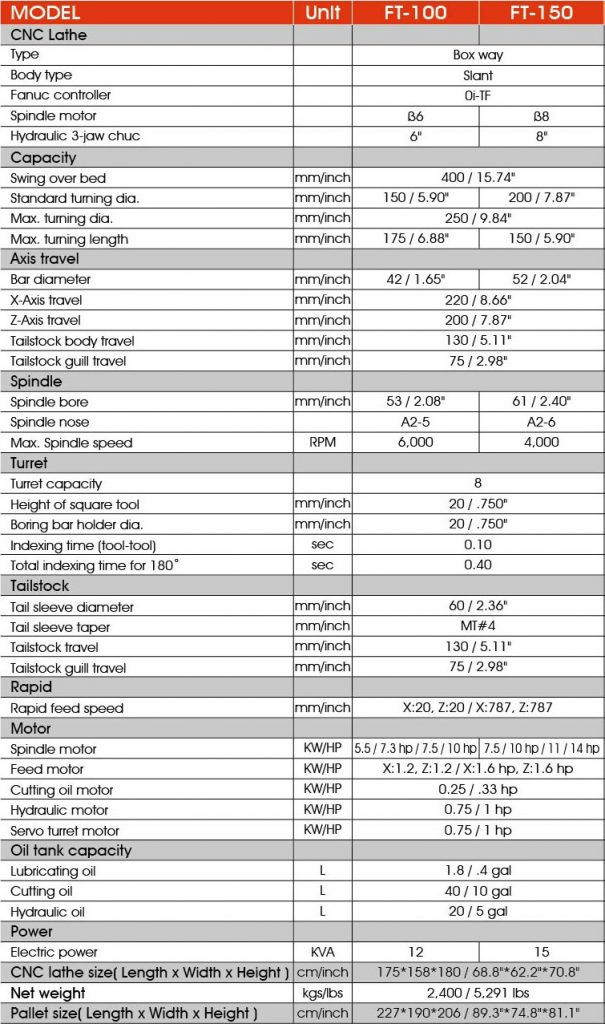 FT-200 CNC Lathe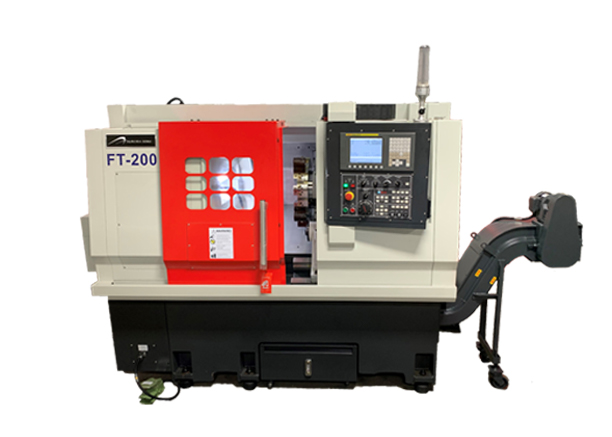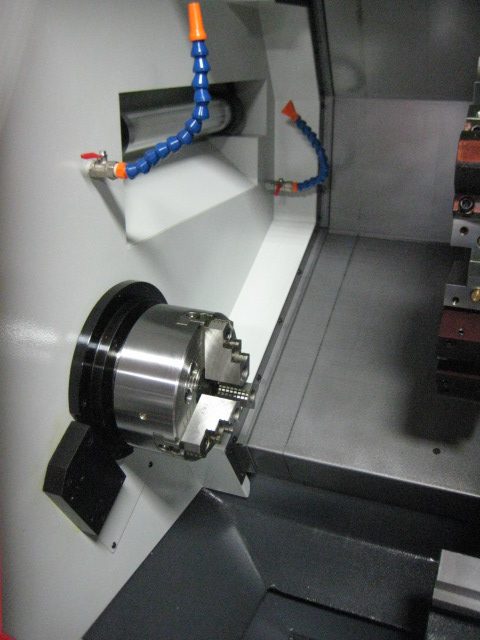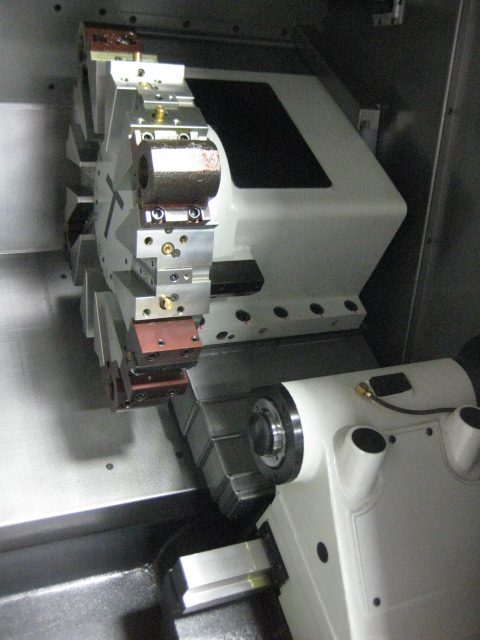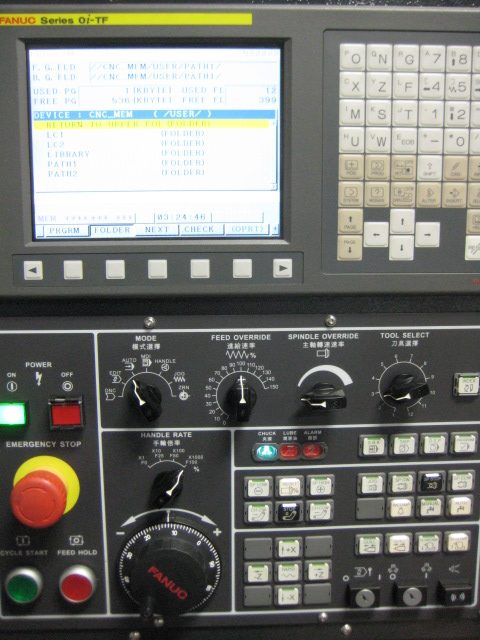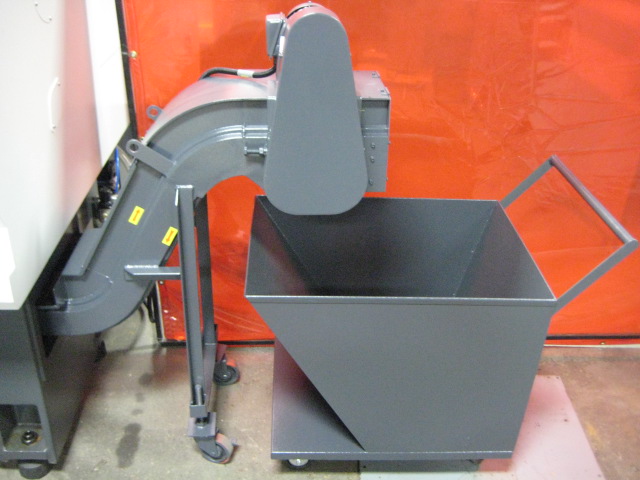 Standard Accessories:
Fanuc 0i-TF control
8″ hollow power chuck
Spindle Bore: 65mm (2.6″). Draw Tube Bore: 52mm (2″)
Hard jaw (8″): 1 set / Soft jaws (8″): 3 sets
10 station turret –

OD tool holder 2 (set)
ID tool holder 3 (set)
U-drill tool holder 2 (set)
Standard morse taper socket: MT3 x 1 pc
ID sleeve ¼", 5/16", 3/8", ½", 5/8", 13/16", 1"
U sleeve 5/8", 13/16", 1", 1-1/4"

Automatic lubrication system
AC spindle motor for headstock:     0i-TF   ß8i spindle motor 11kw cont. / 15kw 30 min. (15 / 20 HP)
AC servo motor:        0i-TF   C8iB for X axis: 1.2kw: C8i for Z axis: 1.2kw (1.6HP)
Box Way Construction
Rapid feedrate for X & Z axes: 20 & 24 m/min ( 787 & 944 in/min )
Hydraulic system
Work light
Coolant tank system
Chip conveyor (with chip bucket)
Door interlock
Quill movement adjustable by limit switch
Heat exchanger
Programmable tailstock
Full enclosed splash guard
One set of instruction manual
Tool box with tool kits
Automatic Power off
Ball screw pretention
Pallet size (L x W x H) 258*229*223mm (101.5″ x 90.1″ x 87.7″)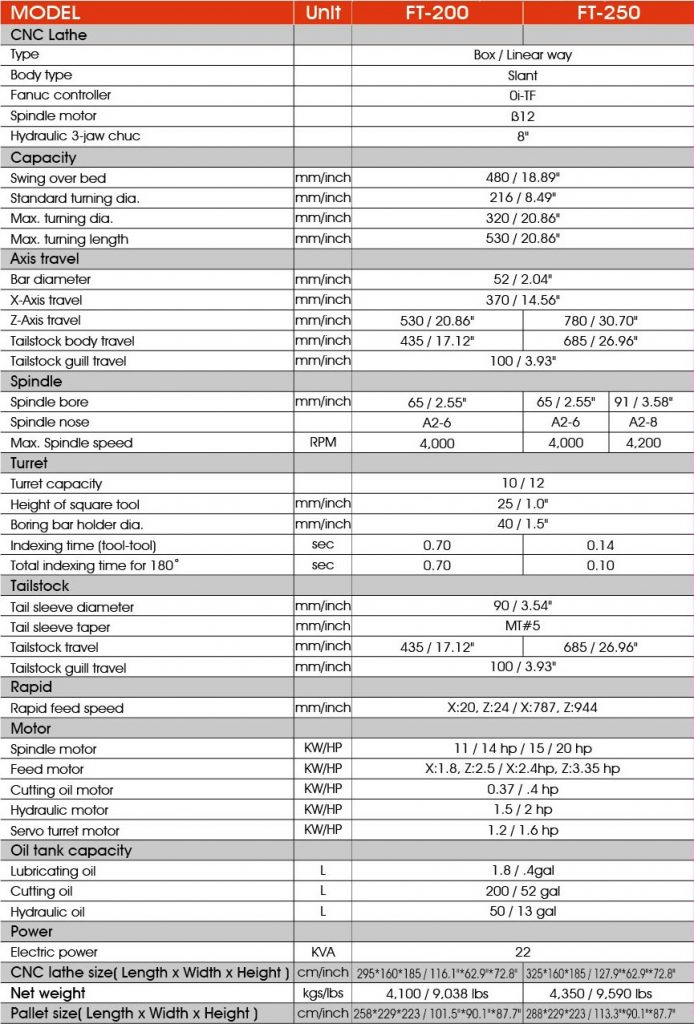 FT-300 CNC Lathe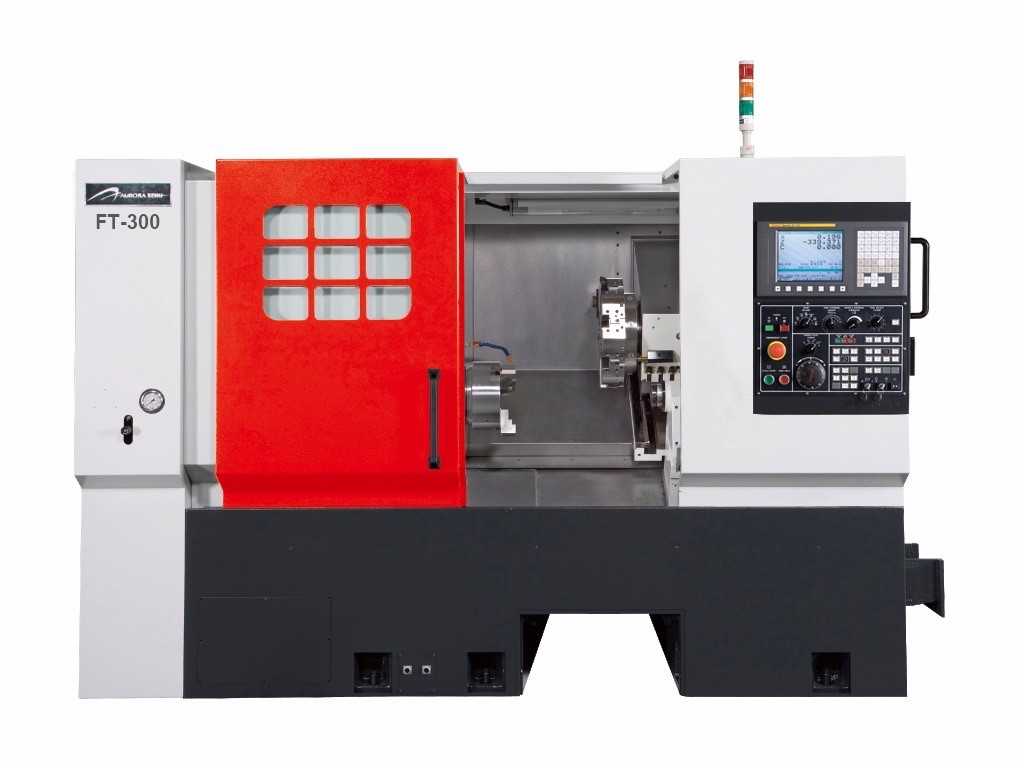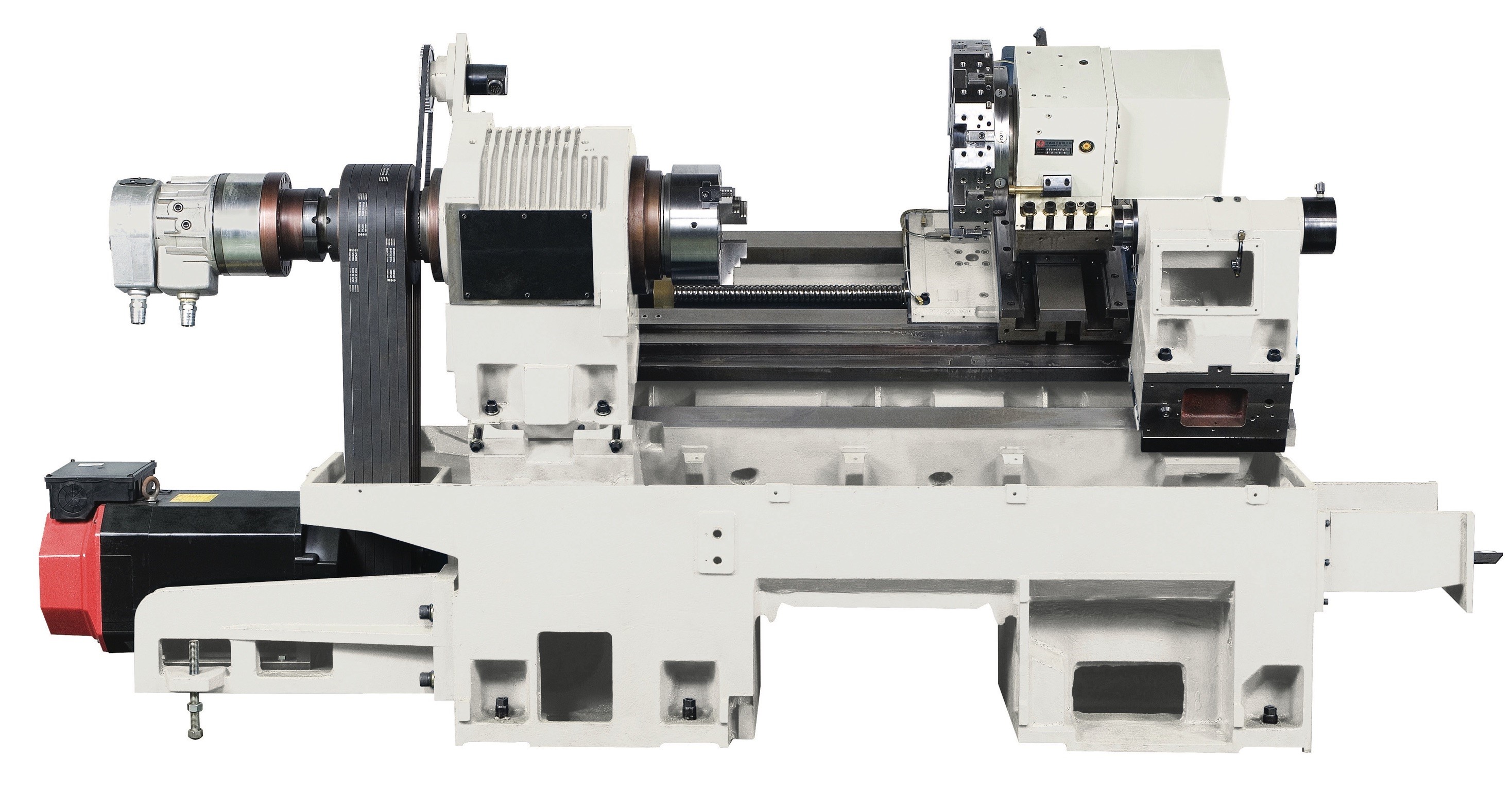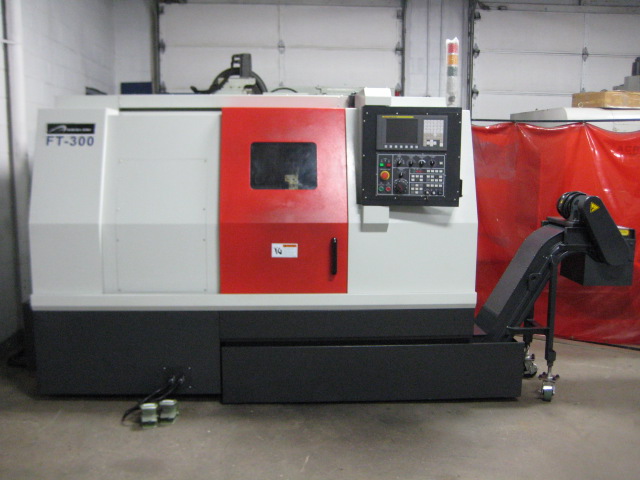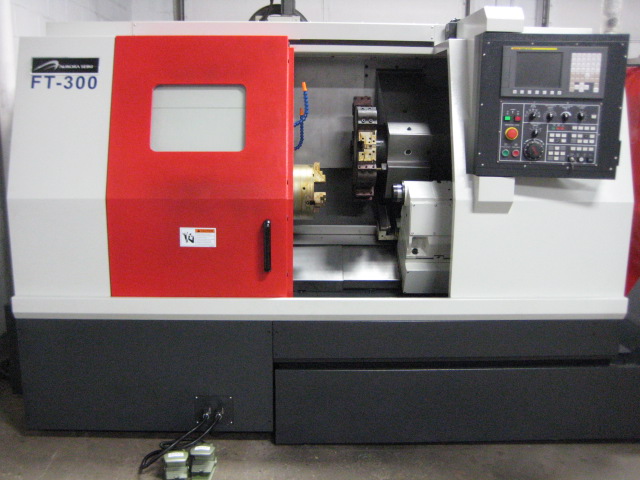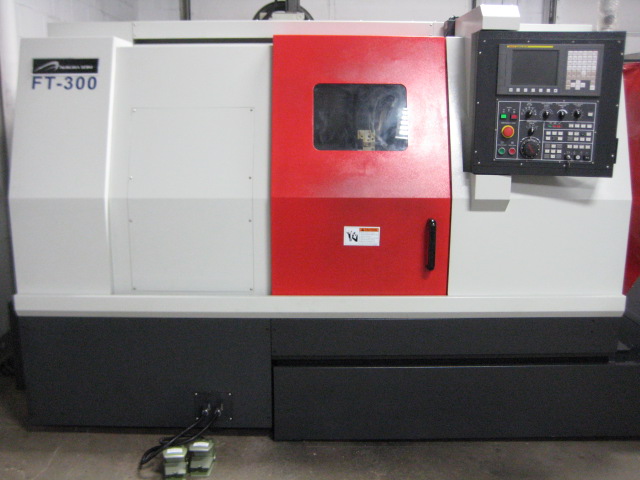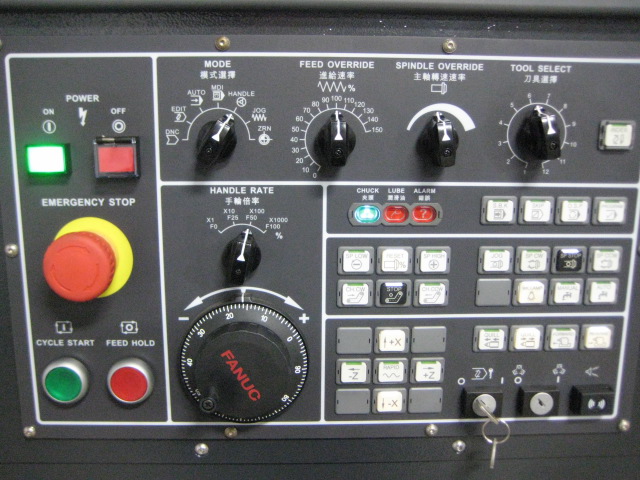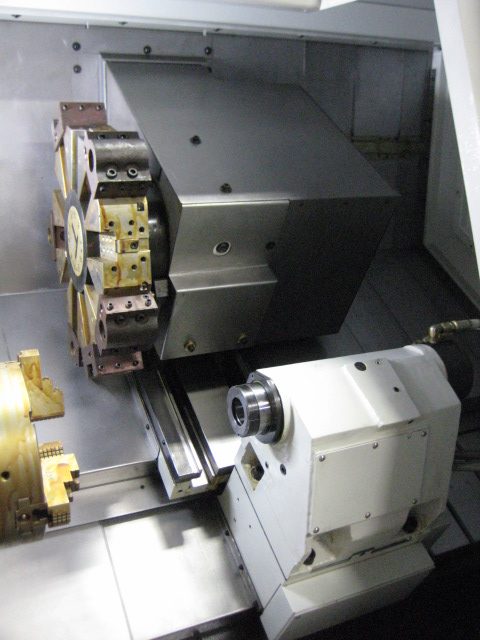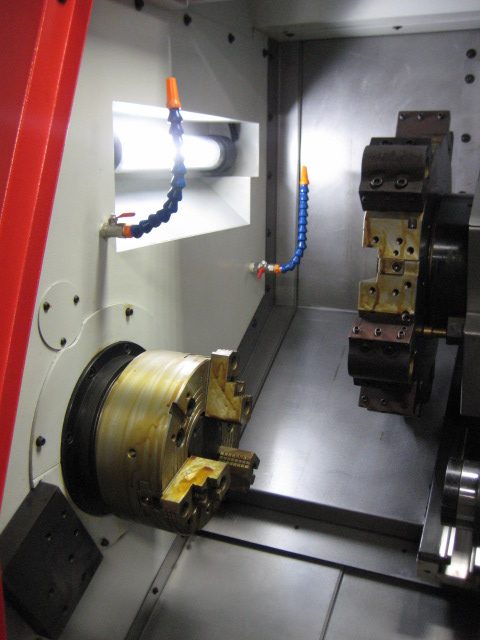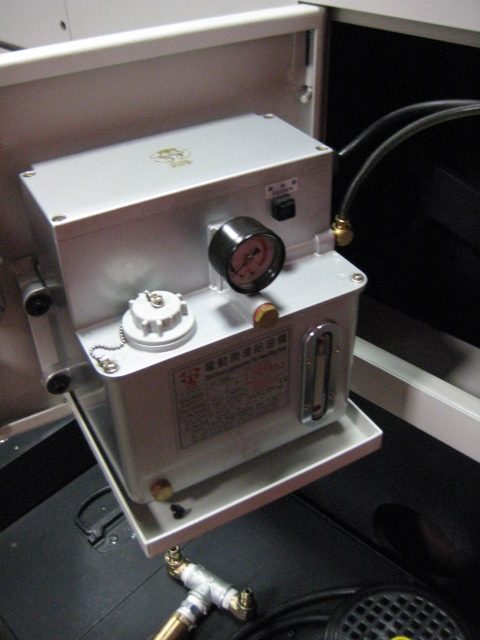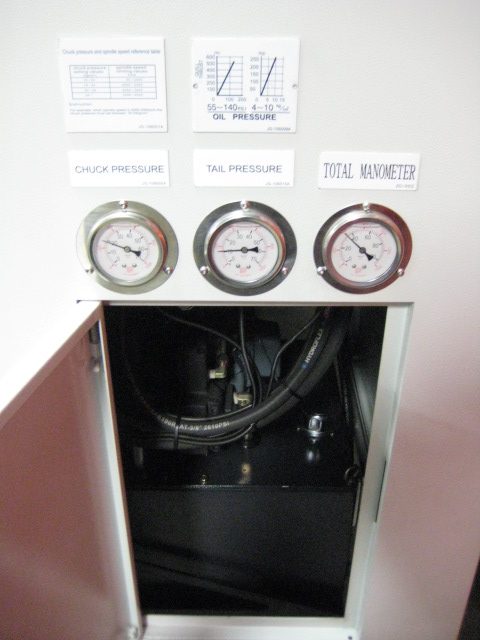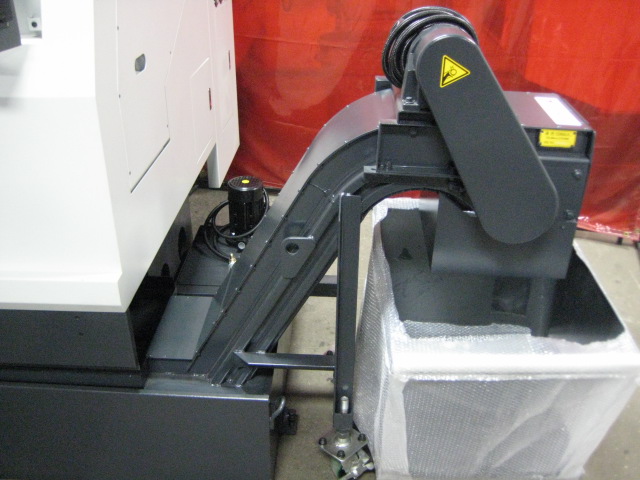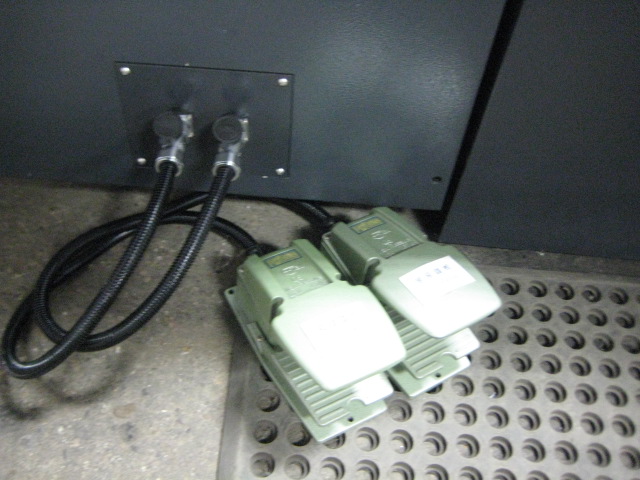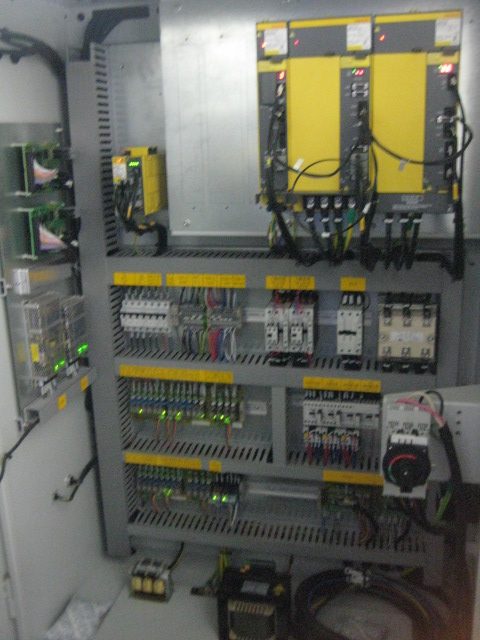 Standard Accessories:
Fanuc 0i-TF control
10″ thru hole power chuck
Hard jaw (10″): 1 set / Soft jaws (10″): 3 sets
8 station turret

OD tool holder 2 (set)
ID tool holder 3 (set)
U-drill tool holder 2 (set)
Standard morse taper socket: MT3 x 1 pc
ID sleeve 5/16",3/8",1/2",5/8",13/16",1",1-1/4"
U sleeve 13/16",1",1-1/4"

Hydraulic system
Automatic lubrication system
Work light
Coolant tank system
Chip conveyor (with tank)
Door interlock
Heat exchanger
Programmable tailstock
Full enclosed splash guard
One set of instruction manual
Tool box with tool kits
Ball screw pretention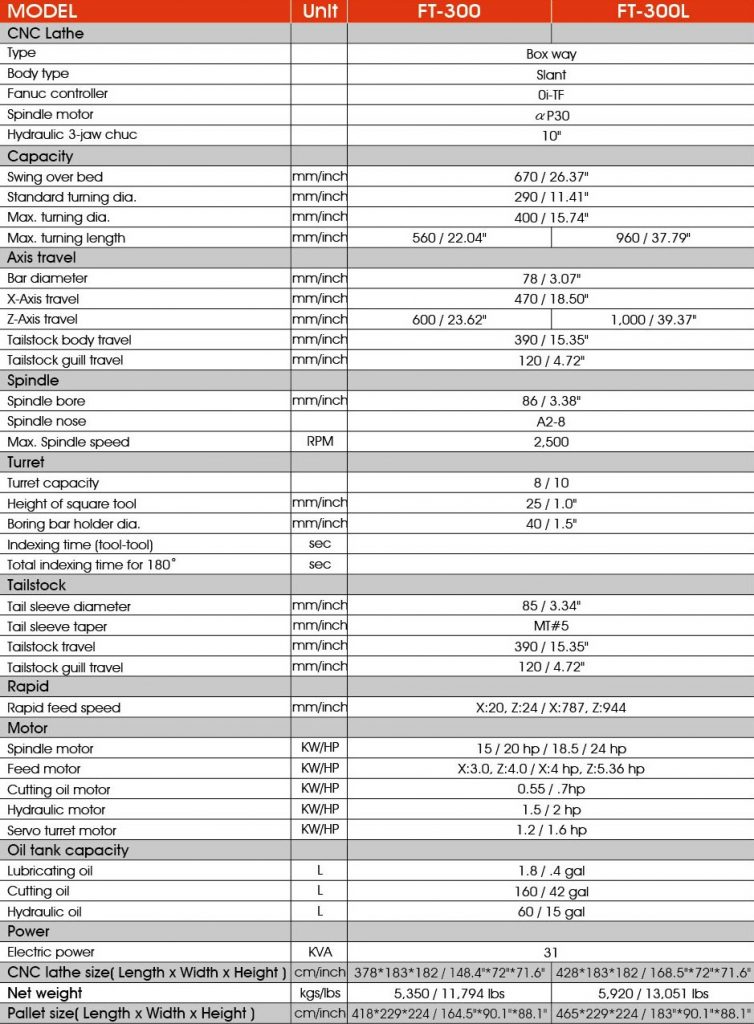 FT-300L CNC Lathe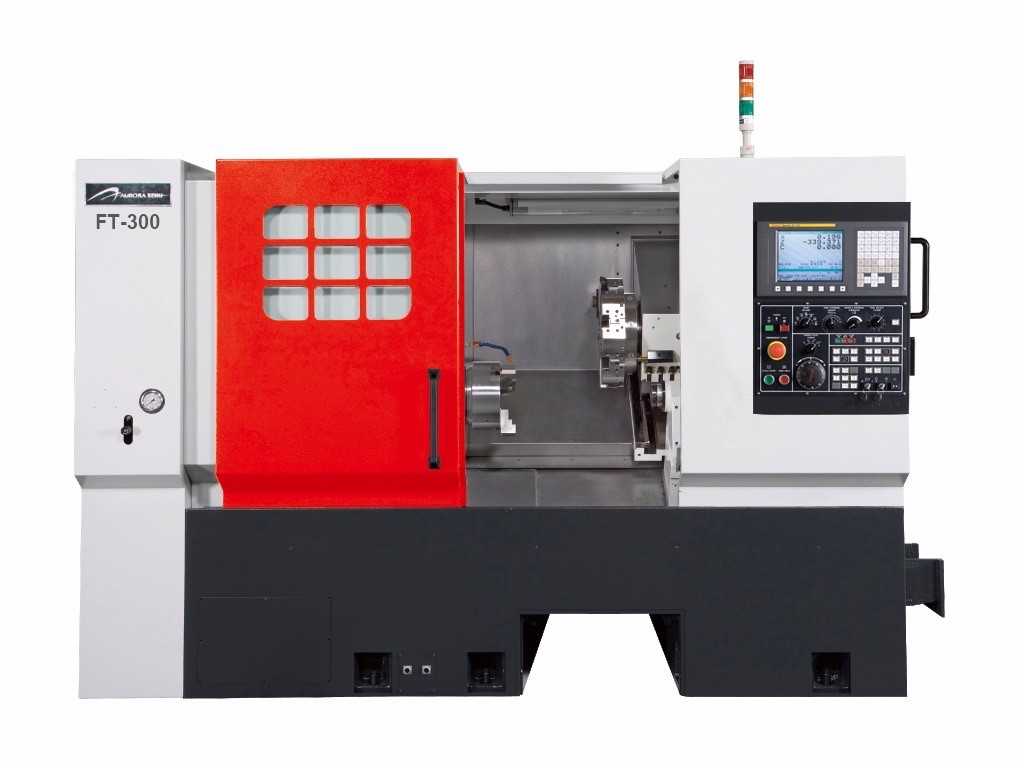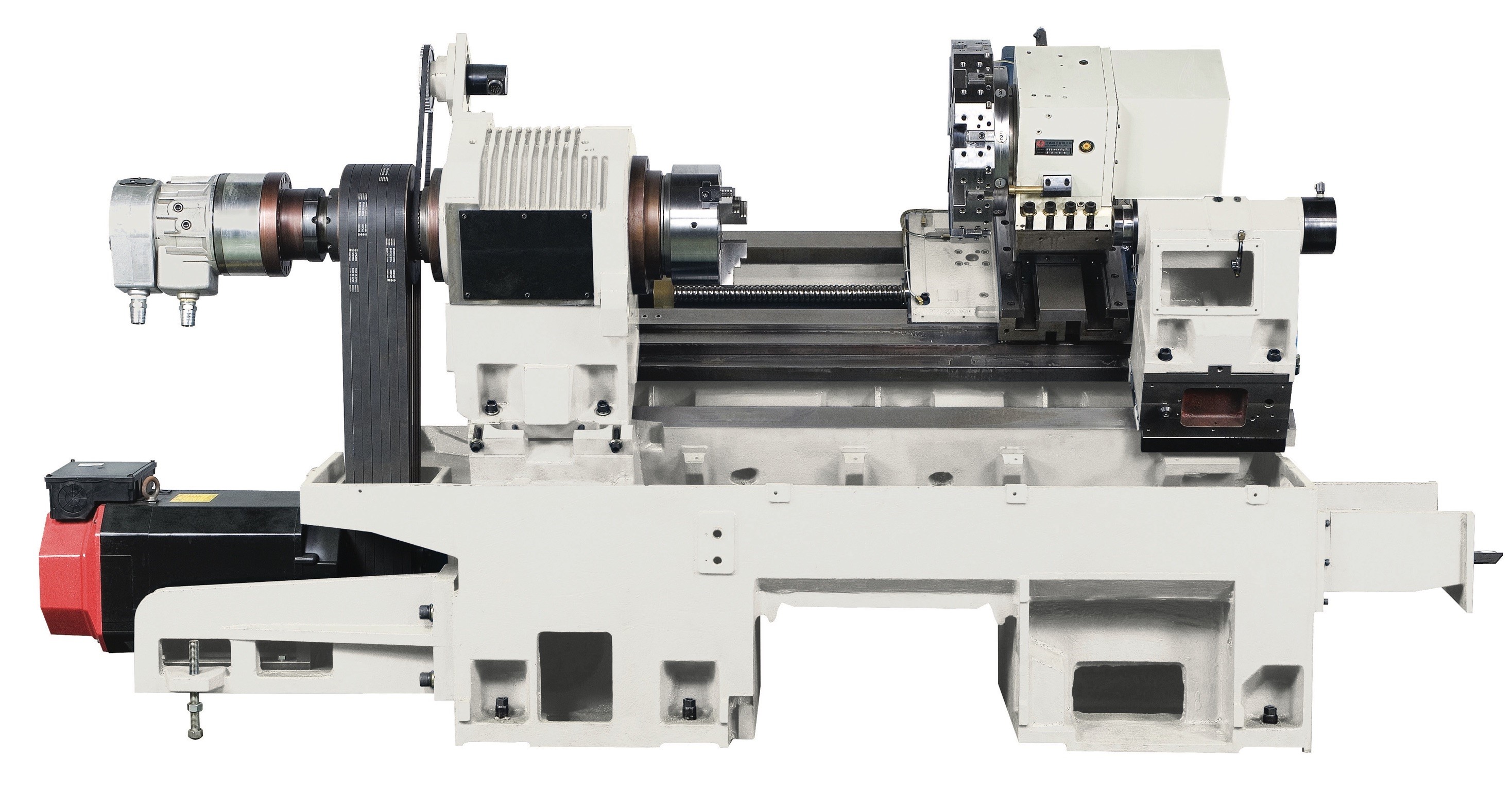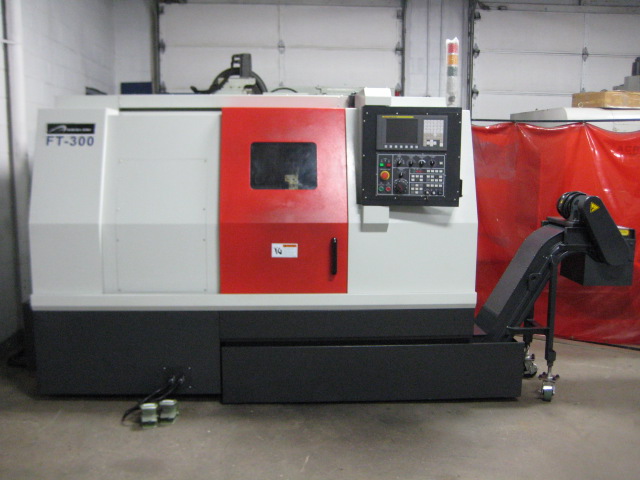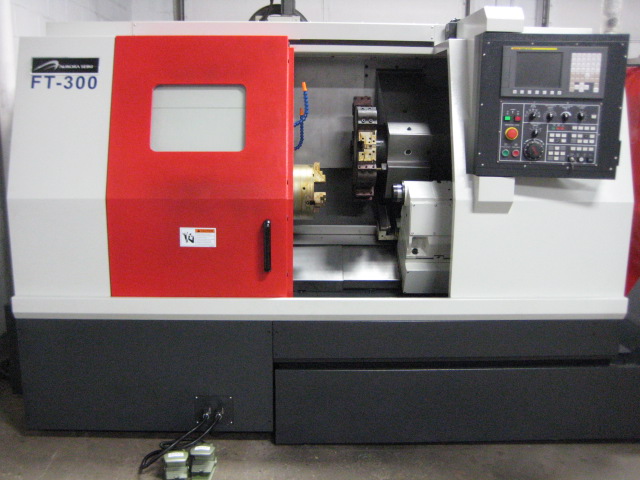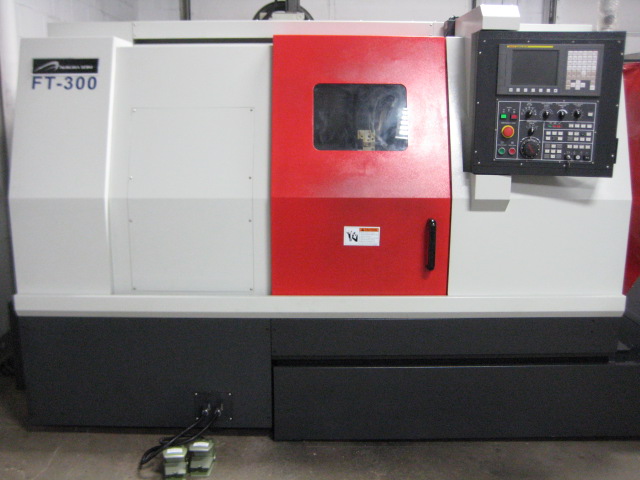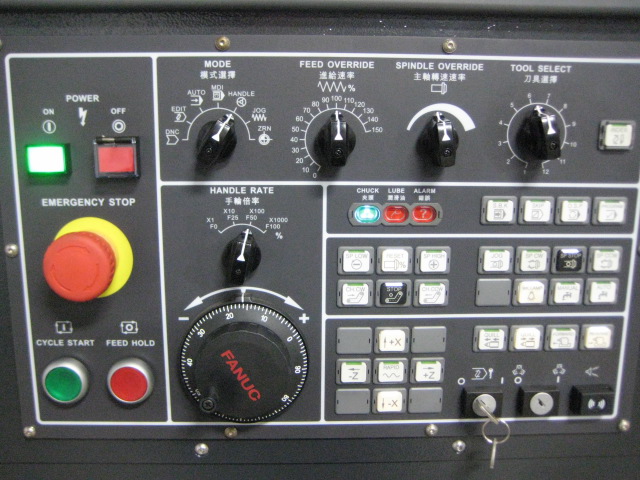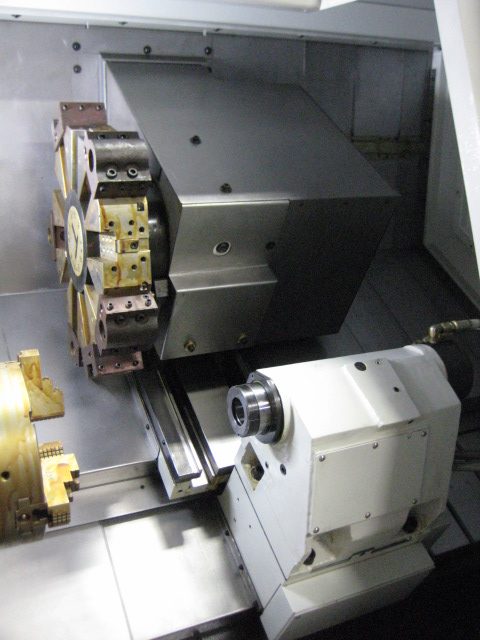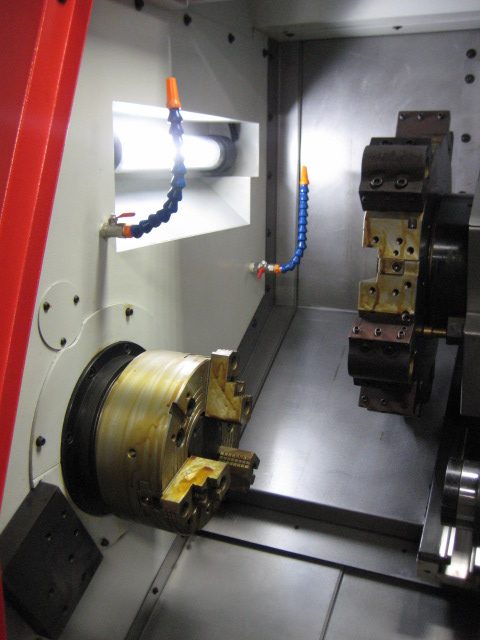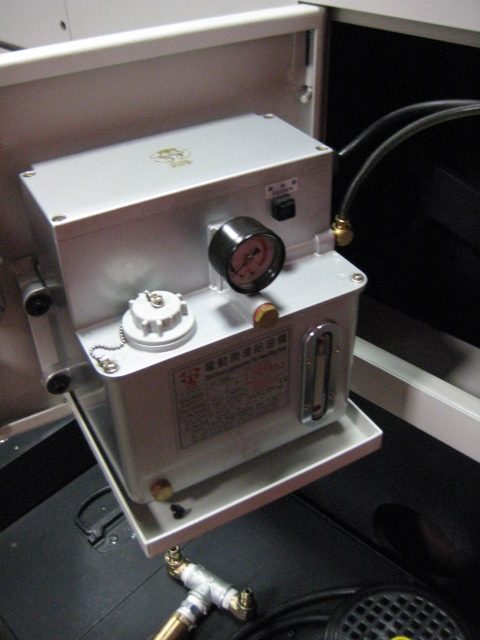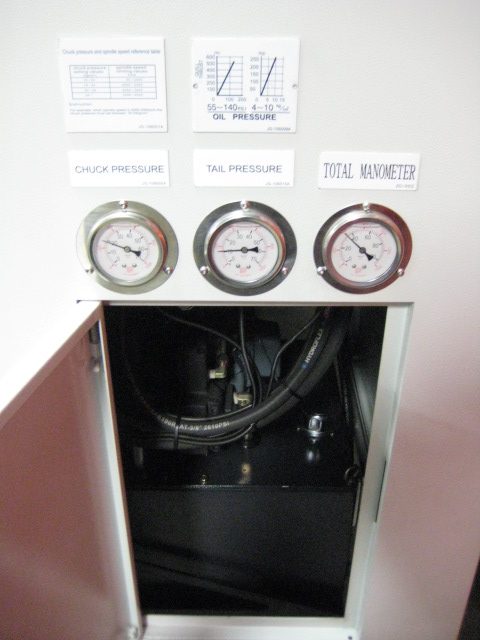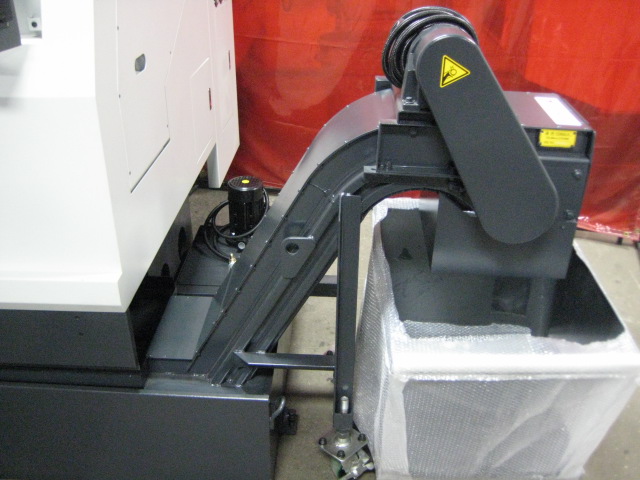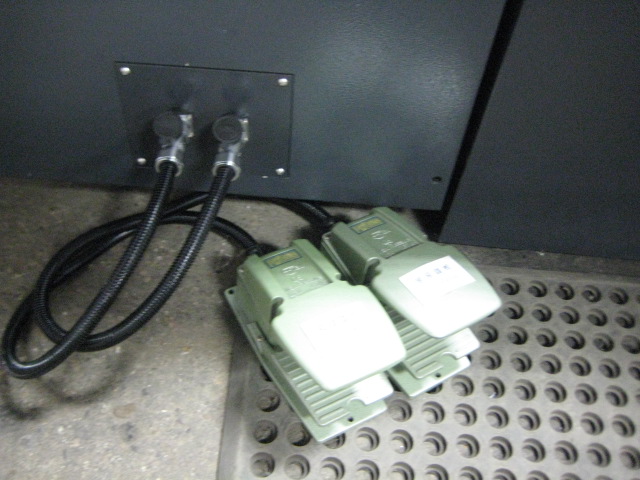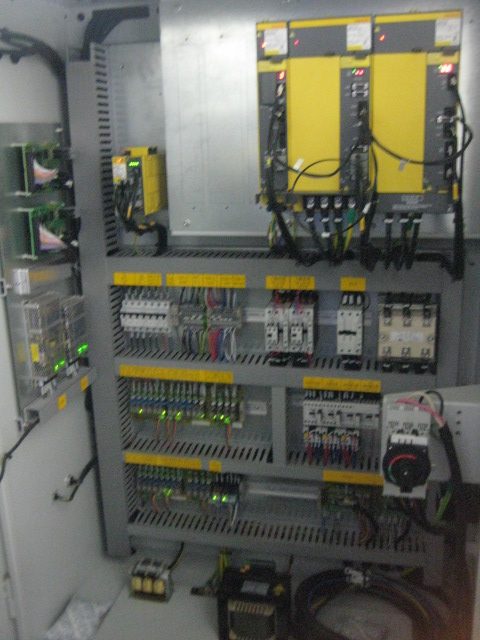 Standard Accessories:
Fanuc 0i-TF control
10″ thru hole power chuck
Hard jaw (10″): 1 set / Soft jaws (10″): 3 sets
10 station turret

OD tool holder 2 (set)
ID tool holder 3 (set)
U-drill tool holder 2 (set)
Standard morse taper socket: MT3 x 1 pc
ID sleeve 5/16",3/8",1/2",5/8",13/16",1",1-1/4"
U sleeve 13/16",1",1-1/4"

Hydraulic system
Automatic lubrication system
Work light
Coolant tank system
Chip conveyor (with tank)
Door interlock
Heat exchanger
Programmable tailstock
Full enclosed splash guard
One set of instruction manual
Tool box with tool kits
Ball screw pretention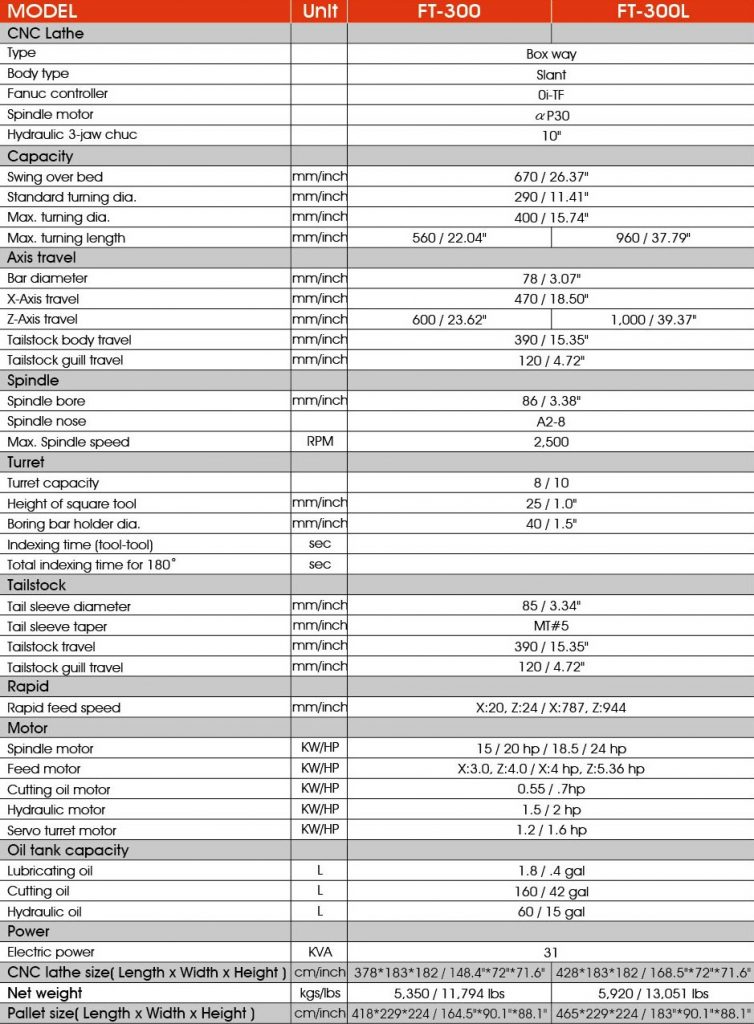 FT-2500 CNC Lathe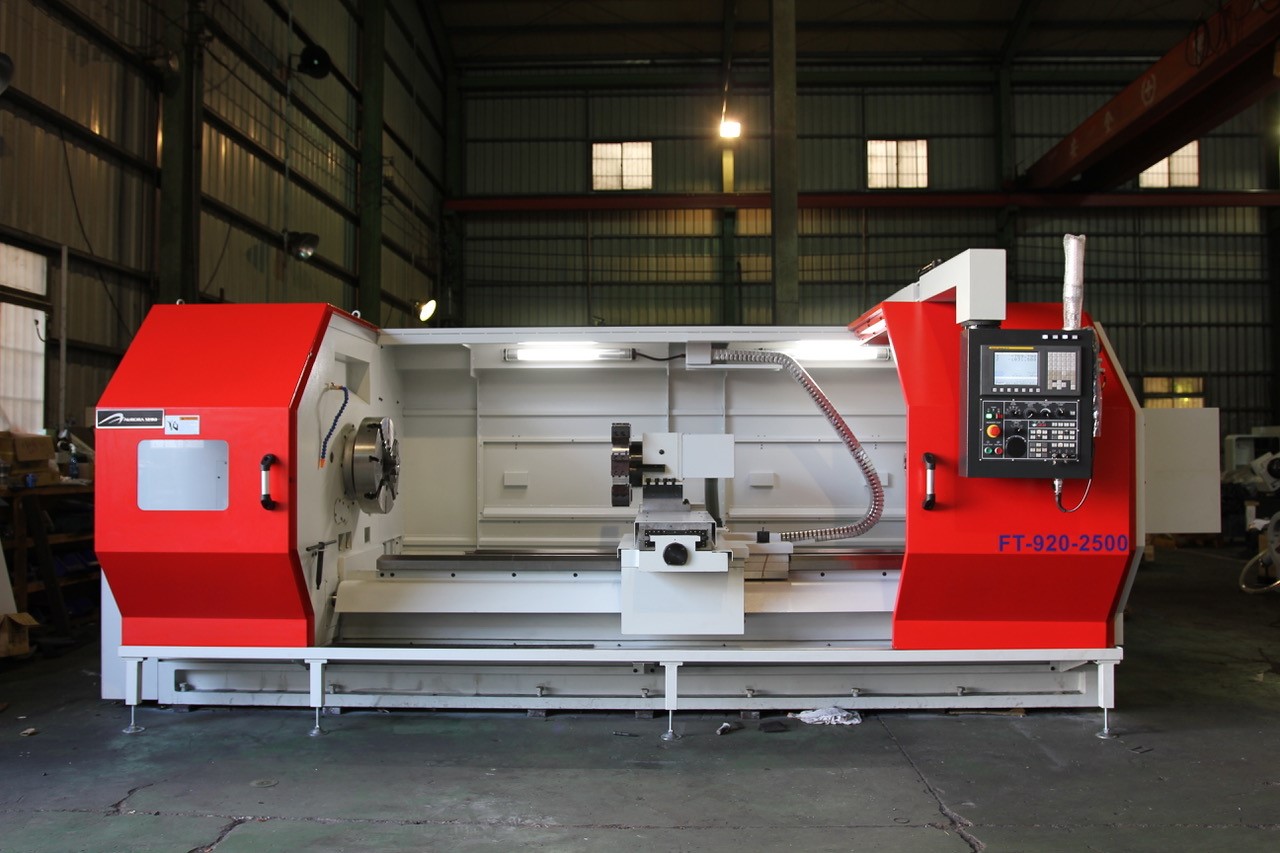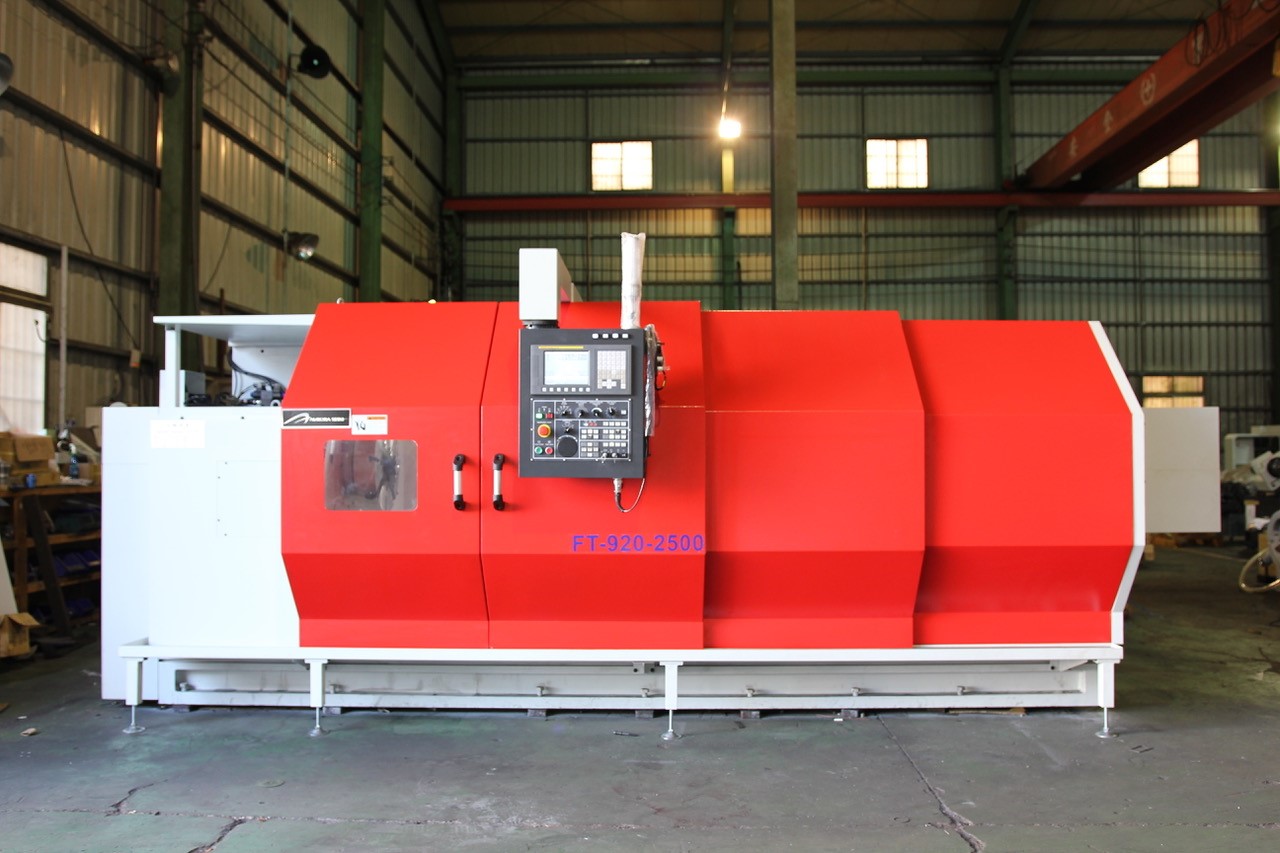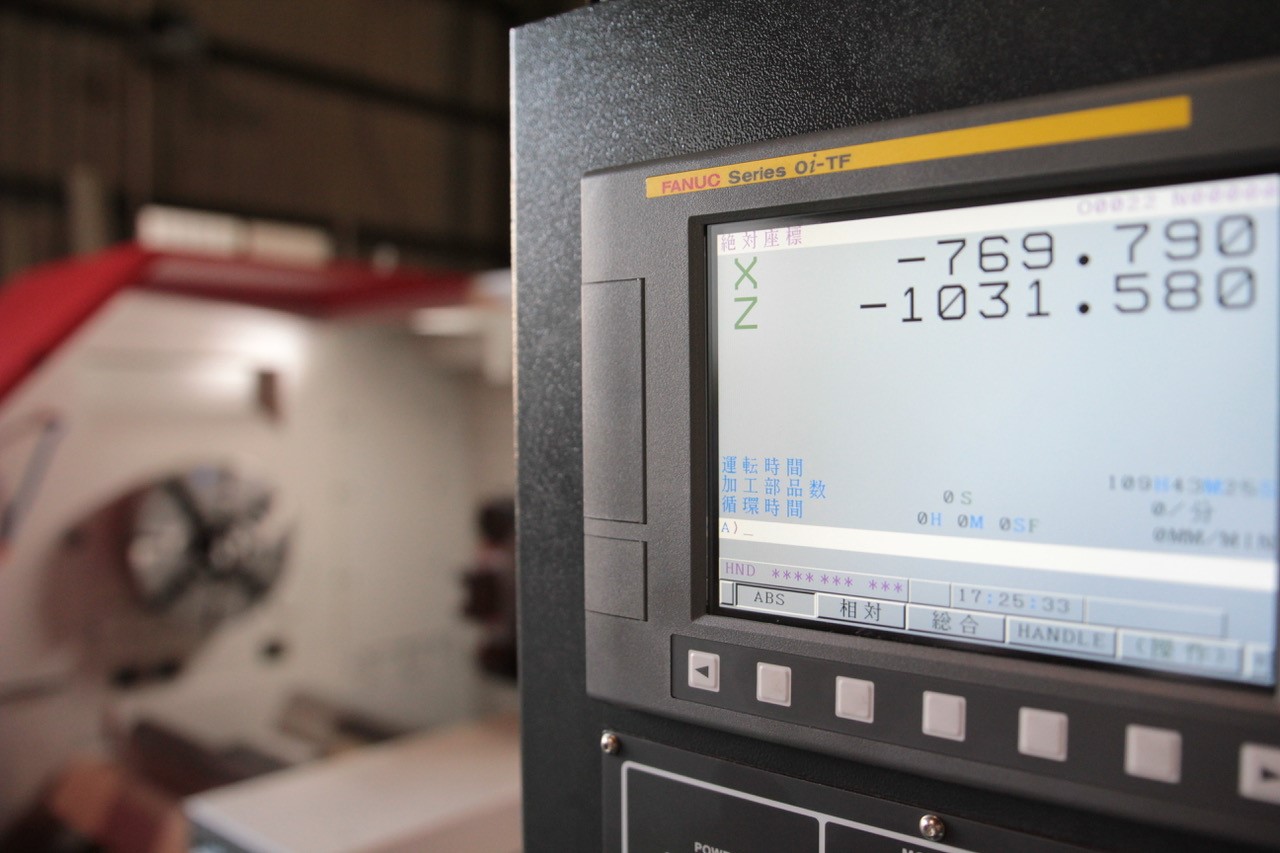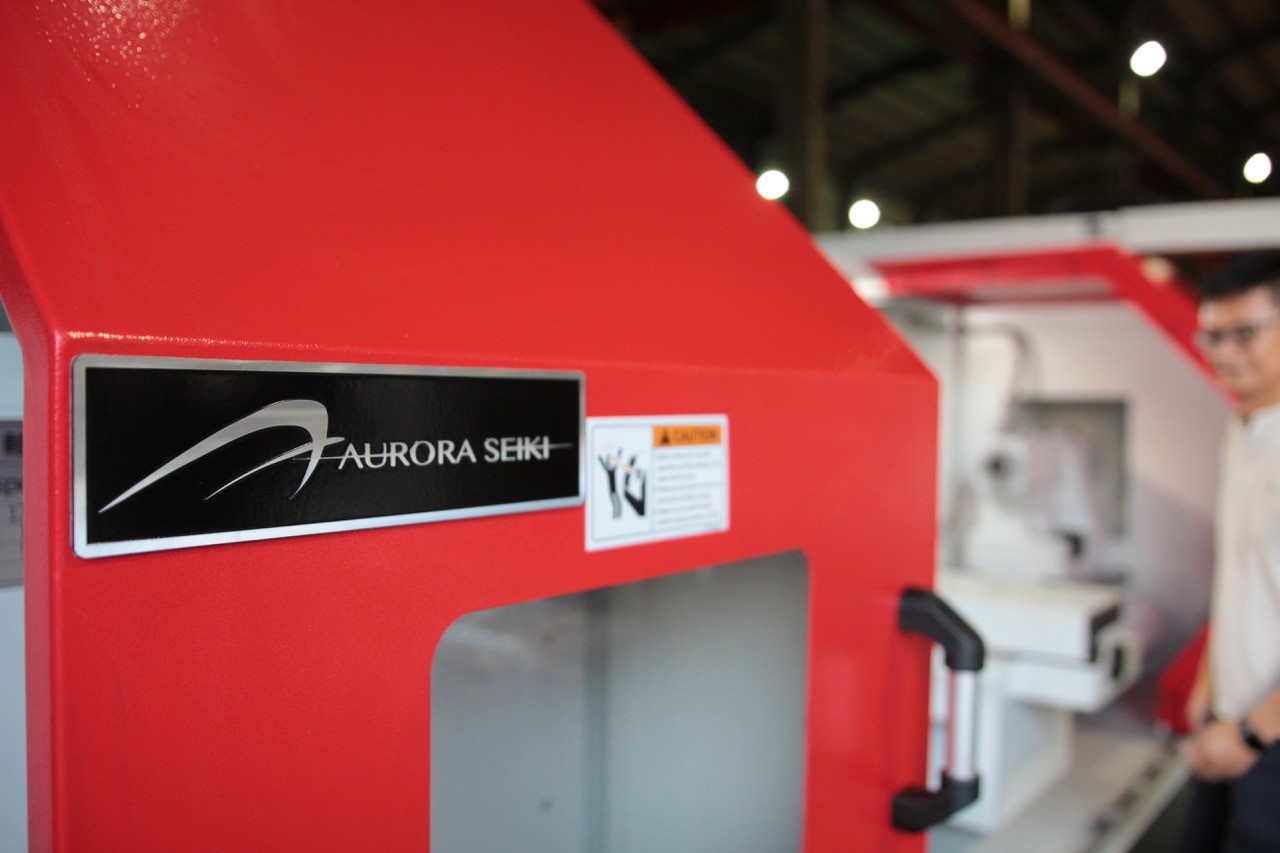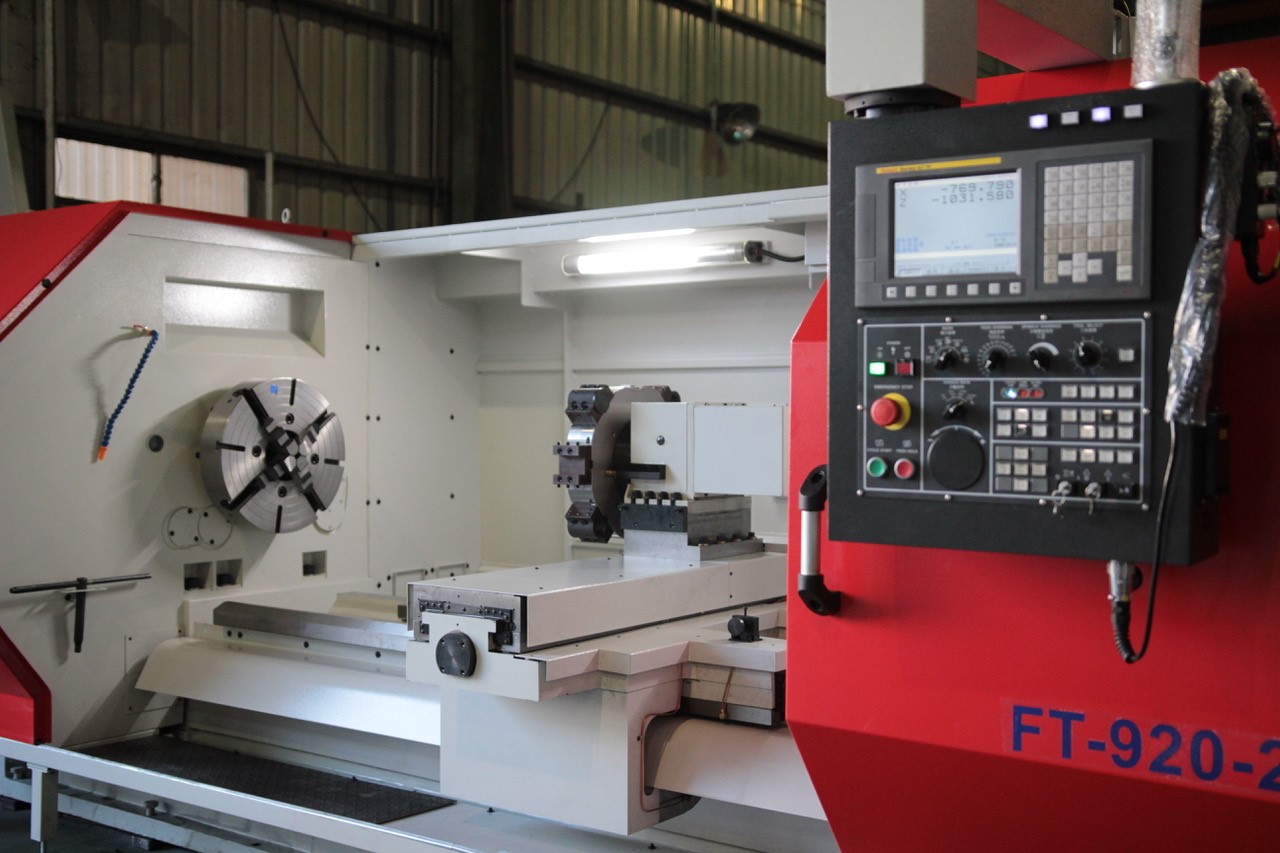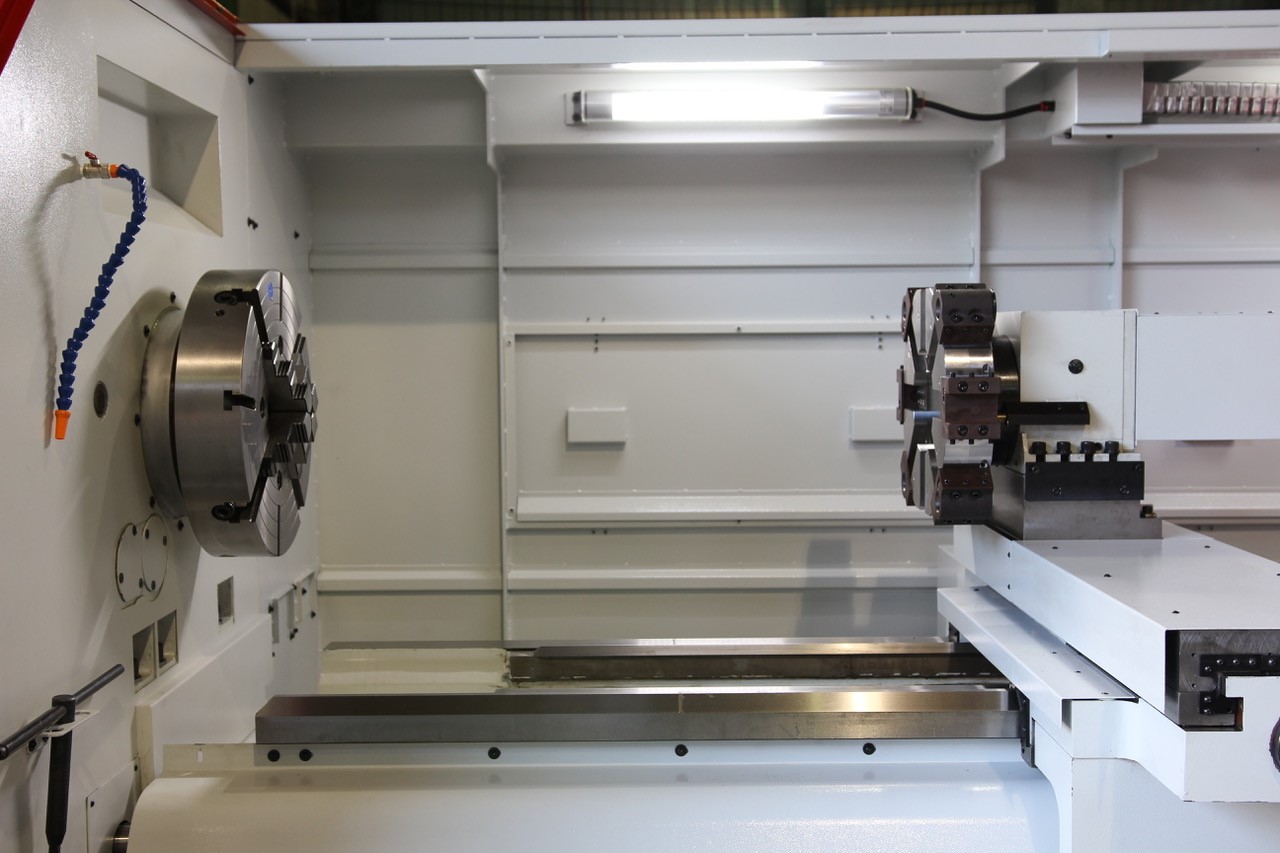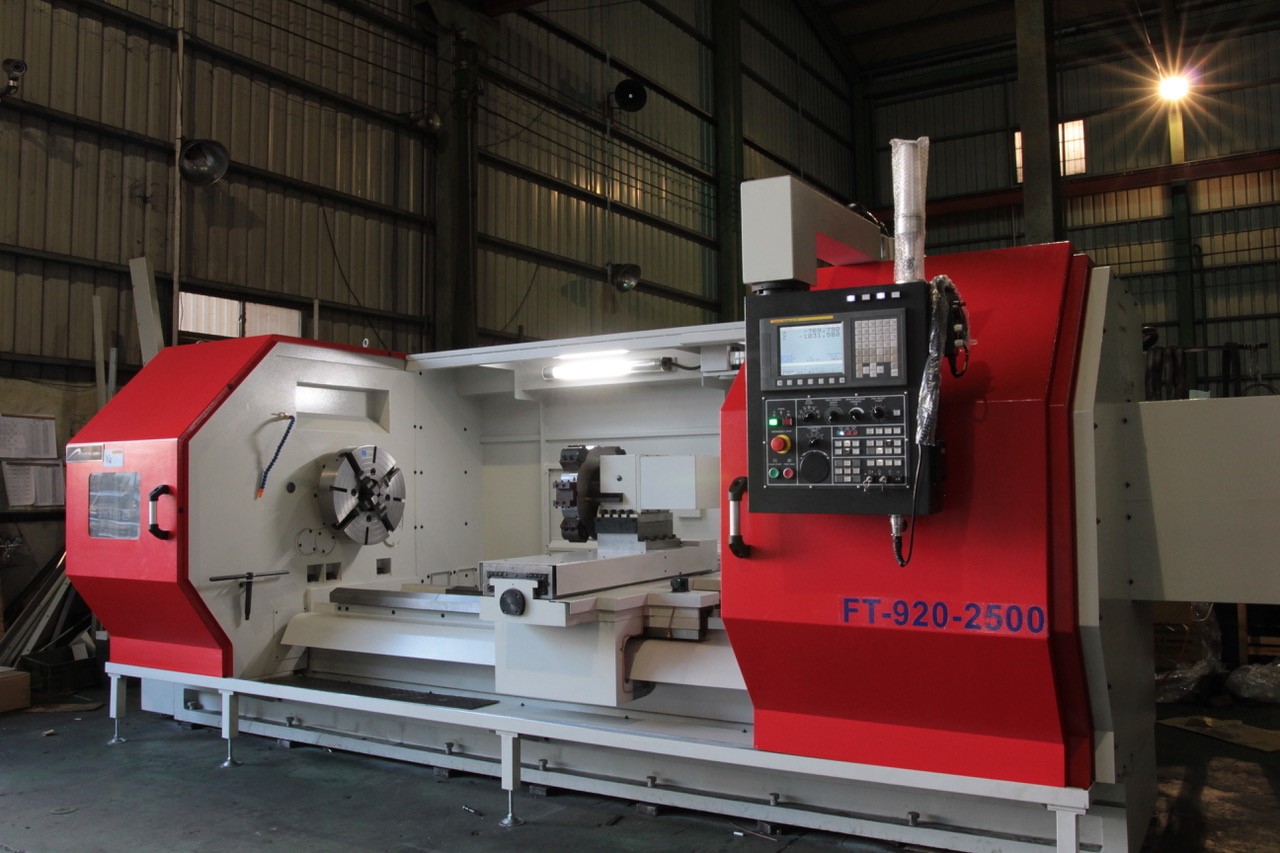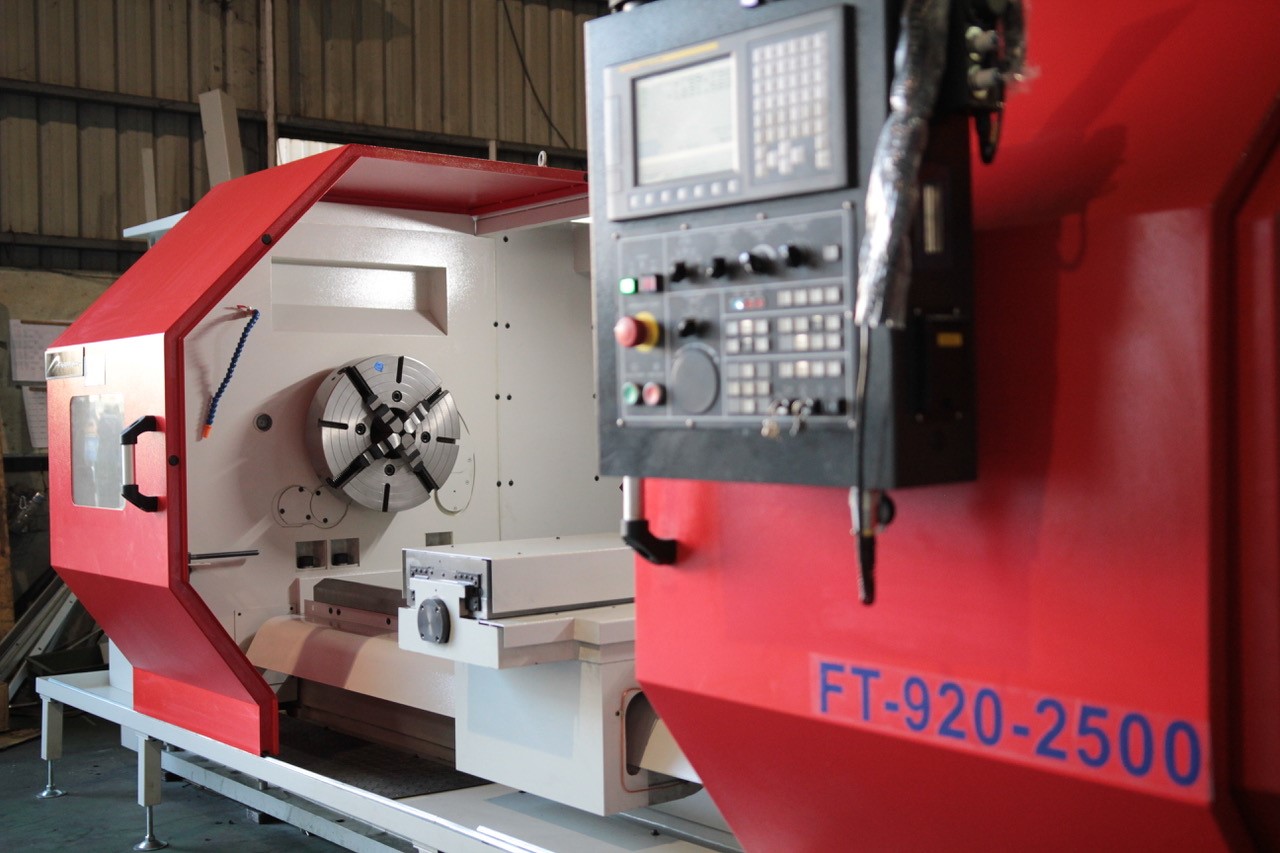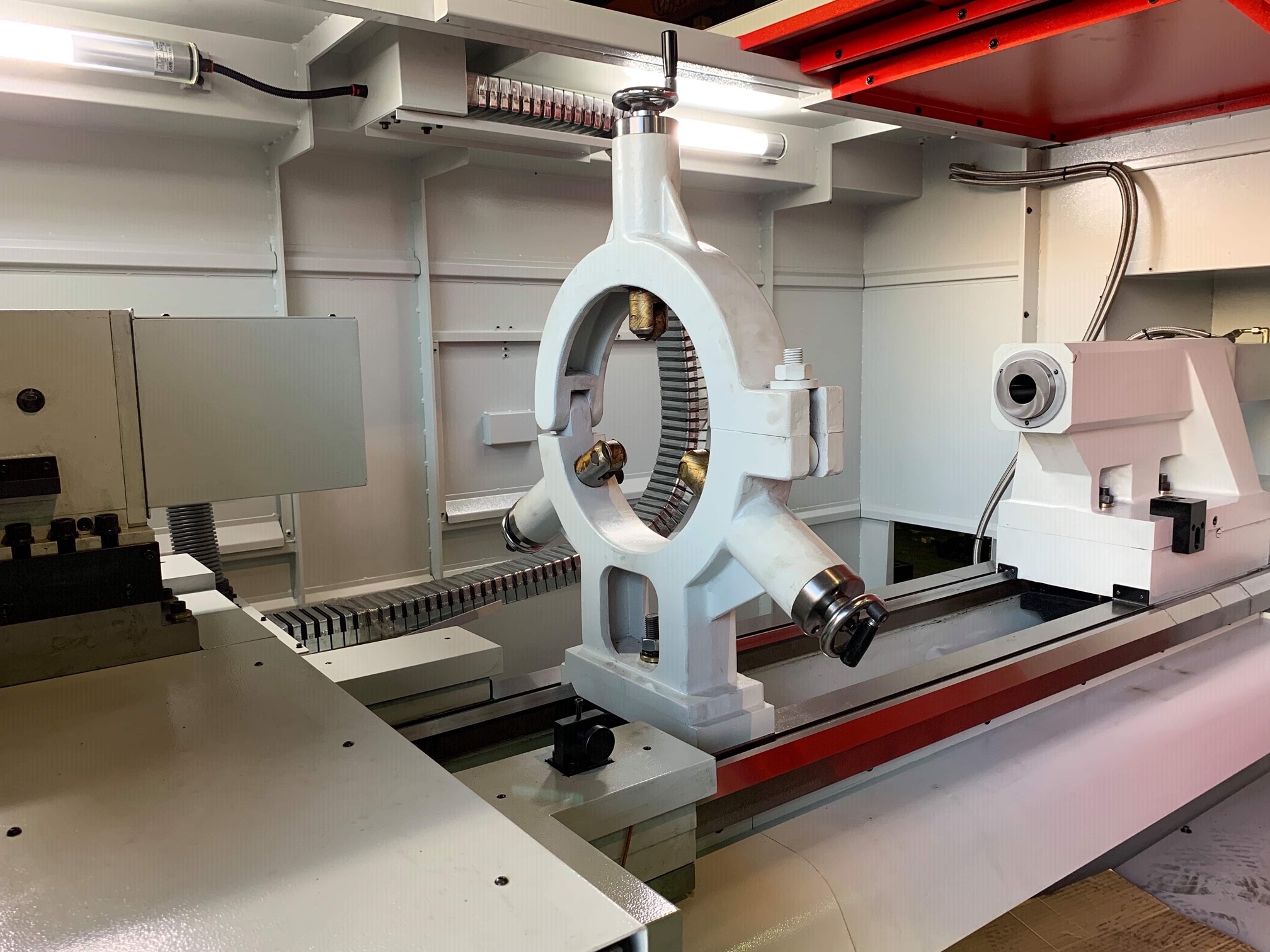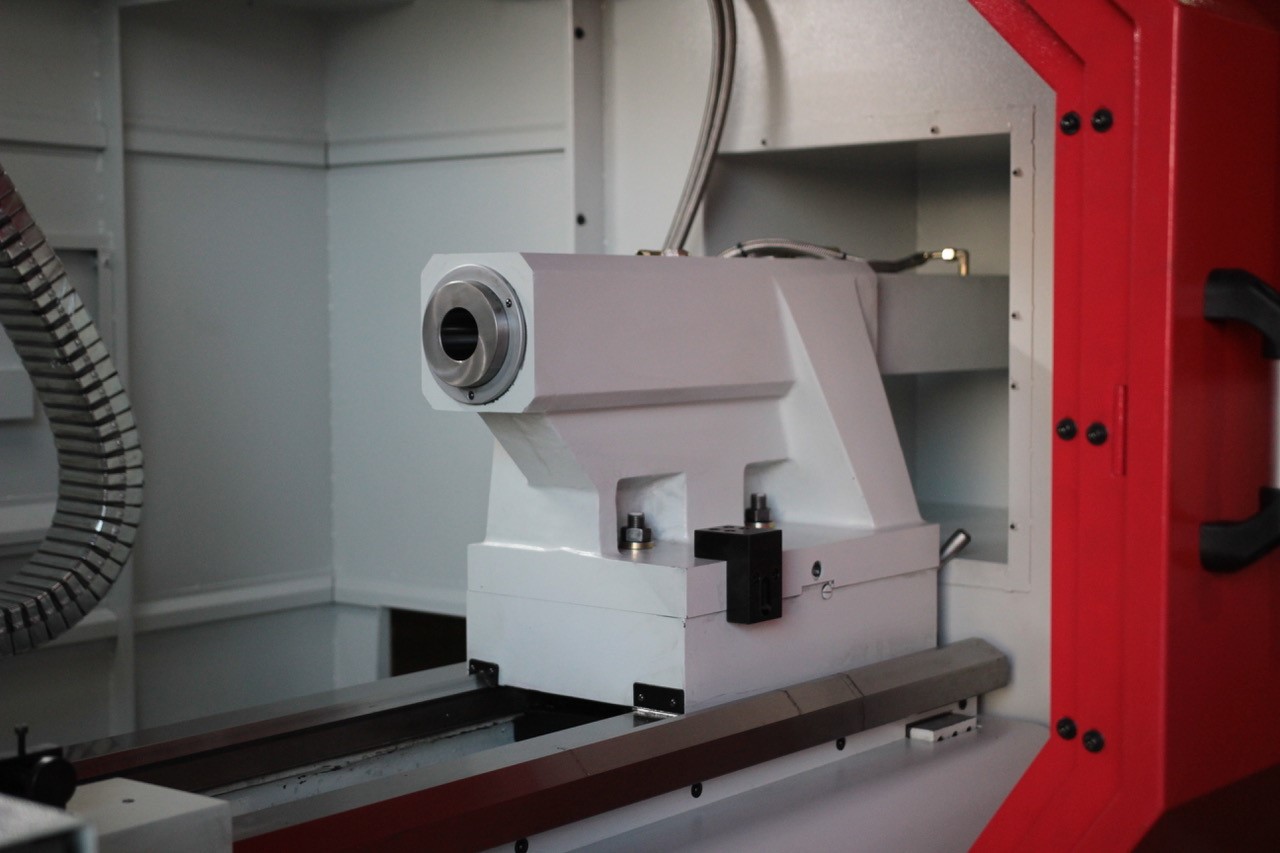 Standard Accessories:
Fanuc 0iTF Control
20″ Diameter 4-Jaw chuck
Hard jaw (12″): 1 set
8 station turret

OD tool holder 2 (set)
ID tool holder 3 (set)
U-drill tool holder 2 (set)
Tail Sleeve: MT6 x 1pc
ID sleeve 5/8", 13/16", 1"
U sleeve 13/16", 1"

Automatic lubrication system
Hydraulic system
Work light
Coolant tank system
Door interlock
Heat exchanger
Steady Rest
3-color signal light
Fully enclosed splash guard
One set of instruction manual
Tool box with tool kits
Ball screw pretention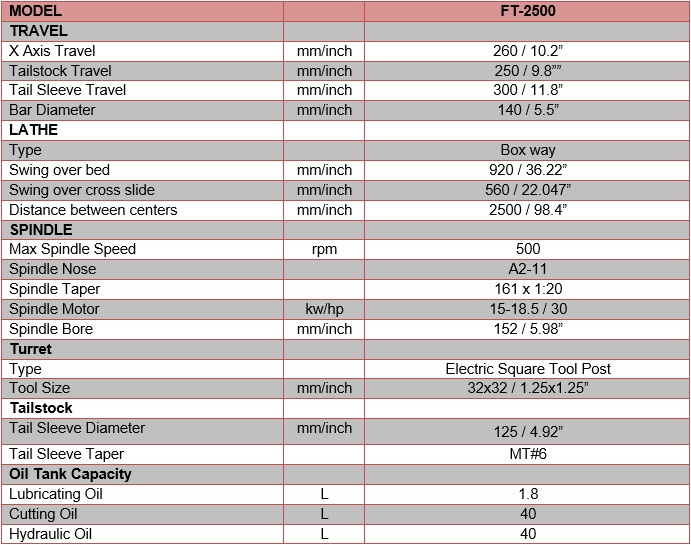 ---